By Meg Johnson

In September, ArtsForce took College of Fine Arts students on a Career Trek to THE BLOCKS in downtown SLC. This nonprofit organization collaborates with local artists and businesses through events, concerts, and galleries in an effort to better connect the community.
One of the most interesting aspects of this arts organization is how THE BLOCKS tracks the economic contribution of the arts on our community. By tracking the economic contributions of the arts to Salt Lake, more funding is made available to continue to support arts programs.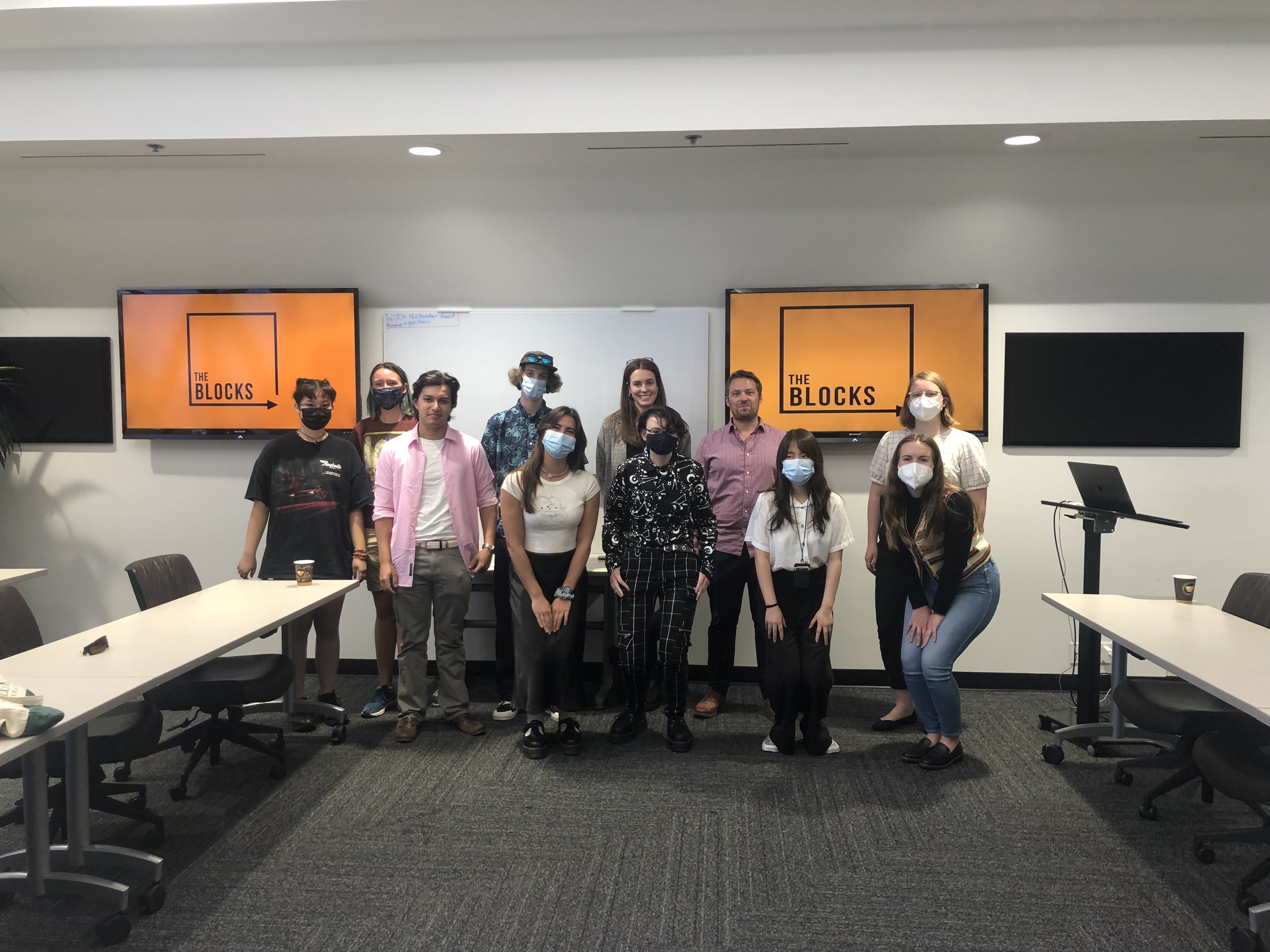 Lucas Goodrich at THE BLOCKS shared a few of the programs they facilitate to increase the city's revenue and make fine arts accessible to people of all socioeconomic backgrounds. They host events like Glow Garden at Gallivan, Open Streets, and Last Hurrah.
As we talked to the employees at THE BLOCKS, we quickly learned that most had made the transition to Arts Administration later in their careers. Lucas emphasized to us the value of getting an arts degree. Because fine arts degrees are so well rounded, we have many options available to us after graduation and can take our careers in any direction.
Join ArtsForce for our next Career Trek, coming up at the end of the month!

TREK: PBS Utah
October 28, 2022
2-4 pm

PBS Utah Trek from 2-3 pm
PBS Utah101 S. Wasatch Dr.

Debrief + refreshments from 3-4pm
UMFA Cafe
410 Campus Center Drive SLC, UT

*Author Meg Johnson is an Emerging Leaders Intern with ArtsForce, and a third-year student majoring in Vocal Performance and minoring in Business Management.