By Emeri Fetzer

In her 28 years as head of East High School's dance program, School of Dance alumna Connie Jo (CJ) Hepworth-Woolston had abundant occasions to witness firsthand the joy and meaning the arts can bring to education.

First introduced to dance in its many forms (ballet, modern, and tap) by her high school drama teacher, Hepworth-Woolston was hooked at an early age. At 15, she began teaching for Salt Lake County Recreation. She took the job seriously, organizing fully staged performances so her students could gain real world experience. She searched JC Penney for the perfect patterns for hand-sewn costumes. These community shows were the first in a long line of productions in which she would have an integral hand.

Earning two modern dance degrees from the University of Utah's College of Fine Arts (BFA 1958; MFA 1967), Hepworth-Woolston was well prepared both to perform and to teach dance to students of all ages. When a dance teaching position opened up at East High School that was promptly filled by an unqualified candidate, she fought hard to have the superintendent reconsider the hire.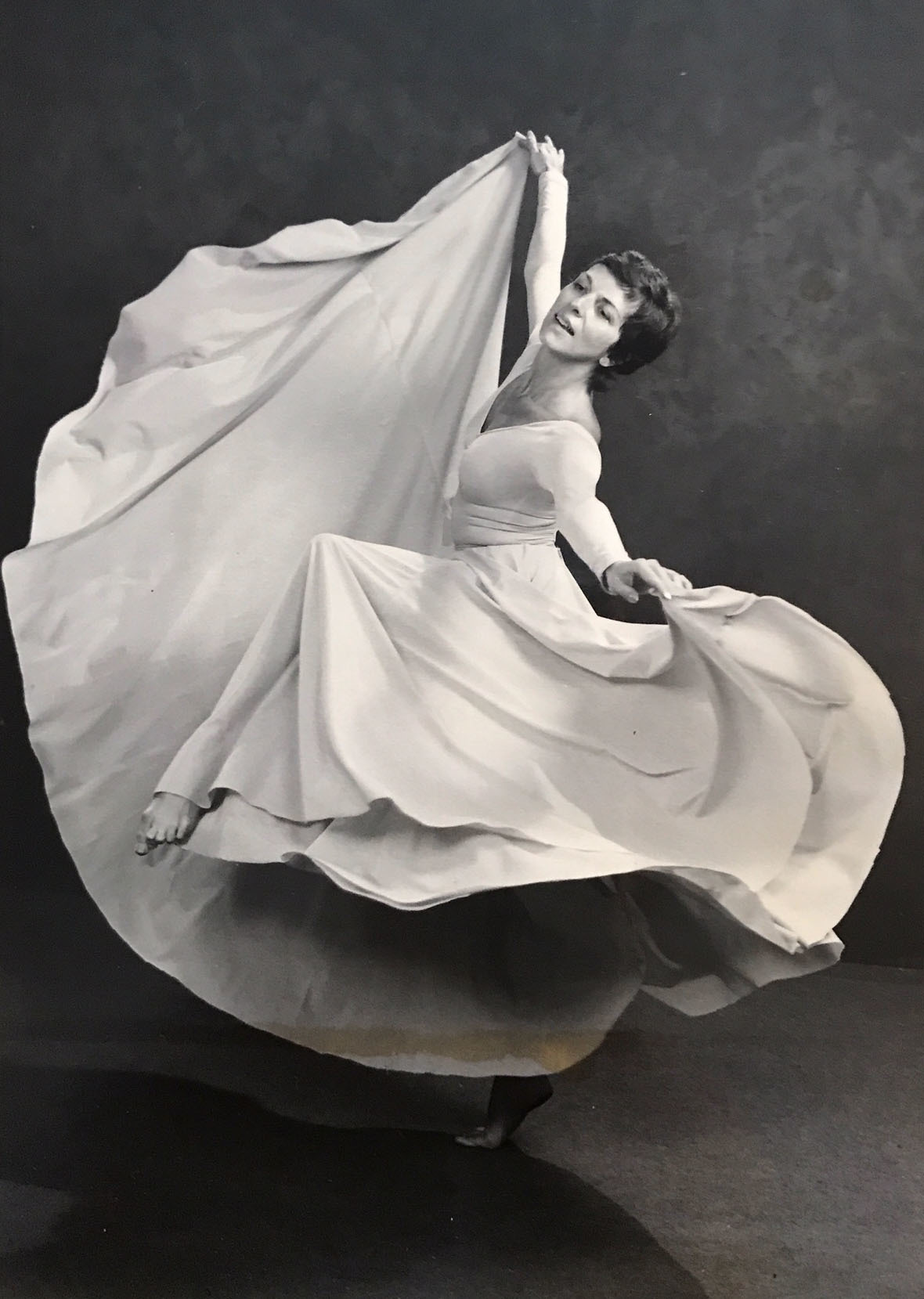 Photo: Busath Photography

"I had my education in dance from the University of Utah, which was such a strong program. I just felt I should be teaching dance."

She only briefly left East to pursue her master's degree around the same time Shirley Ririe and Joan Woodbury were leaving the University of Utah to start their company, Ririe Woodbury Dance Company. Hepworth-Woolston performed with Ririe Woodbury in its earliest years and taught classes in the U's dance department. But her heart never left East High School and she soon returned.

The blend of student mentorship, freedm to design curriculum, and opportunites to choreograph made for the ideal environment for Hepworth-Woolston. "I got to be my own boss at East. I taught the students the parts of dance history I thought were most relevant to them, I taught them meditation and relaxation during test week, techniques I had learned from Anne Halprin (postmodern dance pioneer). I taught them Israeli folk dance..." she said.

She choreographed "The Pajama Game," "The King and I," "Oklahoma," "Bye Bye Birdie," "Once Upon a Mattress," "Finian's Rainbow," and was selected by Pioneer Theatre Company to design and choreograph their bicentennial production.

Truly a force for dance in the Salt Lake community, she served on the Utah Arts Council for six years, acting as chair for two. During that time, the city renovated what we now know as Abravanel Hall, and Hepworth-Woolston planned the outdoor ceremony for the opening of the new venue. Careful to be inclusive of the community at large, and to let music take center stage, she had a brass rendition of "Fanfare For The Common Man" ring out to the public.

"I wanted even little older ladies in tennis shoes to be able to come to the ribbon cutting," she said. "So many people came they lined up on all the stairways…It was one of my favorite things I ever did."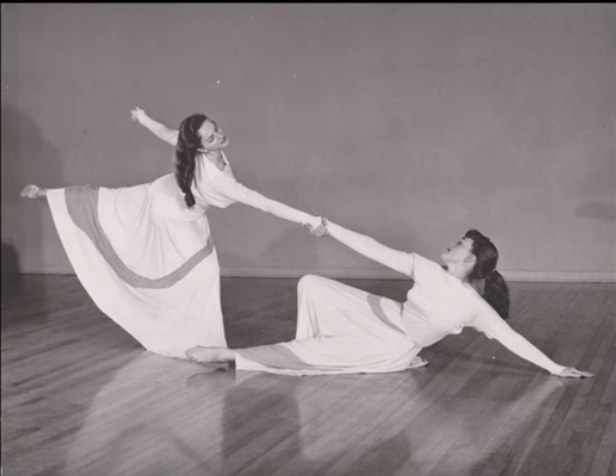 Connie Jo Hepworth-Woolston and Cynthia Jones

When she was invited by revered choreographers Alwin Nikolai and Murray Louis to be on the team for an inaugural Artists in Schools program, she jumped at the chance. As one of the first teachers to bring dance to schools across America, she taught in 18 states, applying dance to a broad range of academic subjects, from the water cycle to the use of the comma.

In one particularly fond memory, Hepworth-Woolston was tasked to work with a group of kids in Alabama who had been deemed "hyperactive" by their classroom teacher.

"I had them run first, and then I asked them to freeze, to not even move their eyeballs," she explained. "It was so amazing. Pretty soon, these beautiful statues started to melt. They learned they could hold really still -- even with someone in front of them making faces, even with their friends laughing, they could be in control."

When their teacher saw them calmly lying on the floor, she was amazed.

Because of her unwavering conviction that "the arts are healing," Hepworth-Woolston continues to provide wider access to the arts in Utah and across the country. She is delighted to watch the University of Utah continue to train world-class arts educators who will carry on this important work.

"Letting students see themselves in a whole new way, it's so exciting! I want to do it again."

The School of Music is honoring Connie Jo and her late husband, Loel Hepworth, with a 2019 Camerata Award on Friday, November 22, 2019.
Click here for more information!