Guest post by Stephanie Garcia and Joshua Yago Mora
Funded generously by the Sorenson Legacy Foundation, UDance is a new 16-week community and campus engaged learning program through the University of Utah's U-FIT recreational service-learning program for children with disabilities. College of Fine Arts Assistant Dean Kelby McIntyre-Martinez, and Wesley Wilson, PhD, from the Department of Special Education co-created UDance to bring families, university undergraduate students, and graduate students from both colleges together to create and implement adapted creative dance classes reciprocally.
"UDance is a community engaged learning program that challenges artists and educators to think inclusively regarding how we design and deliver art experiences in various educational and community spaces," said Assistant Dean McIntyre-Martinez.
Stephanie García and Joshua Yago Mora, MFA Modern Dance candidates and Sorenson Scholars from the School of Dance, have served as the creative dance instructors for UDance this past year.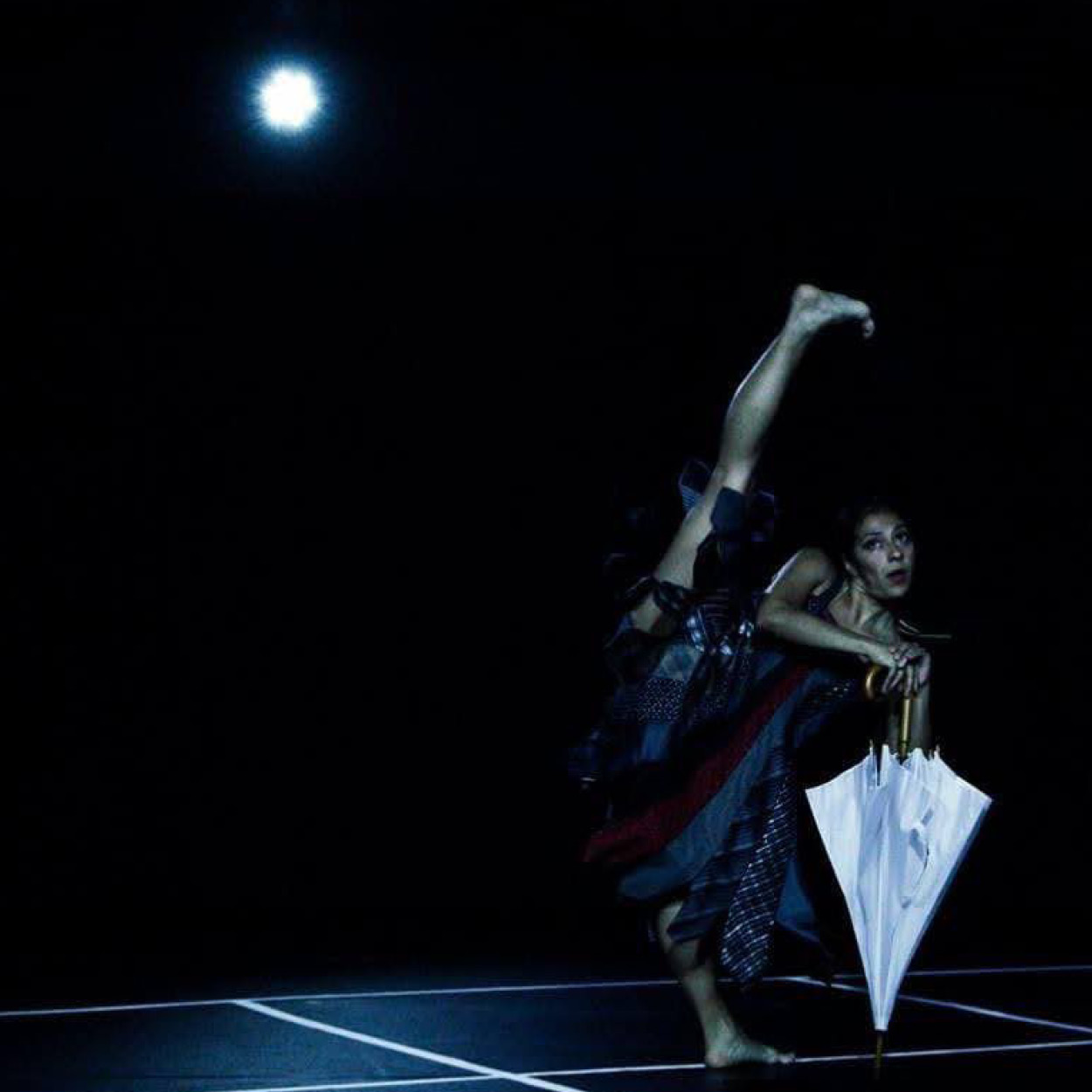 Stephanie Garcia dances on a dark stage, leg up, leaning on a white umbrella "We designed and implemented an adapted dance curriculum and assessed each session to effectively modify movement experiences to our participants' needs. This community-first process created an environment that encouraged a space where participants felt the freedom to express themselves authentically and supported sustained engagement each week," Garcia recalled. "Because we were working collaboratively alongside the community of participants, their movement preferences informed the design and implementation of our classes from week to week."
Throughout UDance, recorded outcomes for participants and feedback from parents included increased confidence as dancers through the enhanced application of fine and gross motor movement skills. For university student volunteers, many of whom are teachers-in-training, outcomes included professional development in teaching dance to those with disabilities.
Participants in UDance had opportunities to engage in various flexible thematic movements, music, and tactile activities.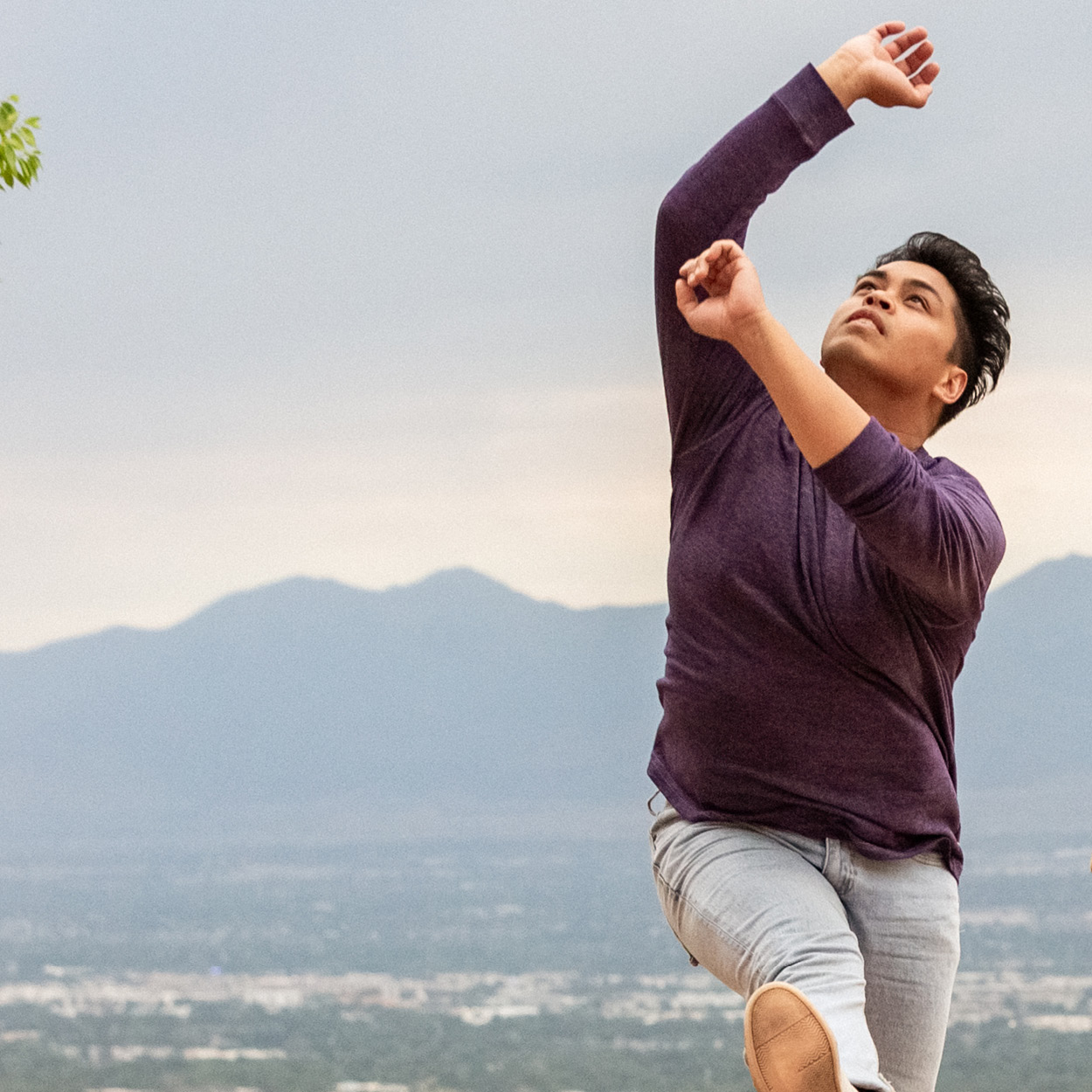 Joshua Yago Mora jumps in a dance, he's outside on a hillside overlooking the city (photo: Todd Collins"It was truly wonderful to see a change occur as the students became more comfortable with themselves and their bodies," Mora reflected. "As soon as they walked into the dance space, I noticed their weight change and spine lengthening. Even in standing, seeing how one student would arrive into his 'dancing body' created such delight; it was hard not to get caught up in this shift in the space."
Garcia spoke about the the enjoyment of movement she witnessed during weekly dance classes and how incredible it was.
"Spending time with communities who possess different needs, who are typically marginalized, ignored, and erased, is a way to create awareness of these individuals' experiences and how I can be an active agent for transformation. As a dancer, UDance taught me to create movement experiences where participants are empowered as independent choice-makers through creative tasks. I was reminded each week of the value of providing all movers and creators an environment of equity."