The Fine Arts Ambassadors at the University of Utah is a group of young professionals active in the arts community and eager to advance the mission of the College of Fine Arts. This inaugural cohort of Ambassadors have already done so much to advocate for student success in the local community and across the nation. We hope you'll get to know them — many of them are our very own alumni!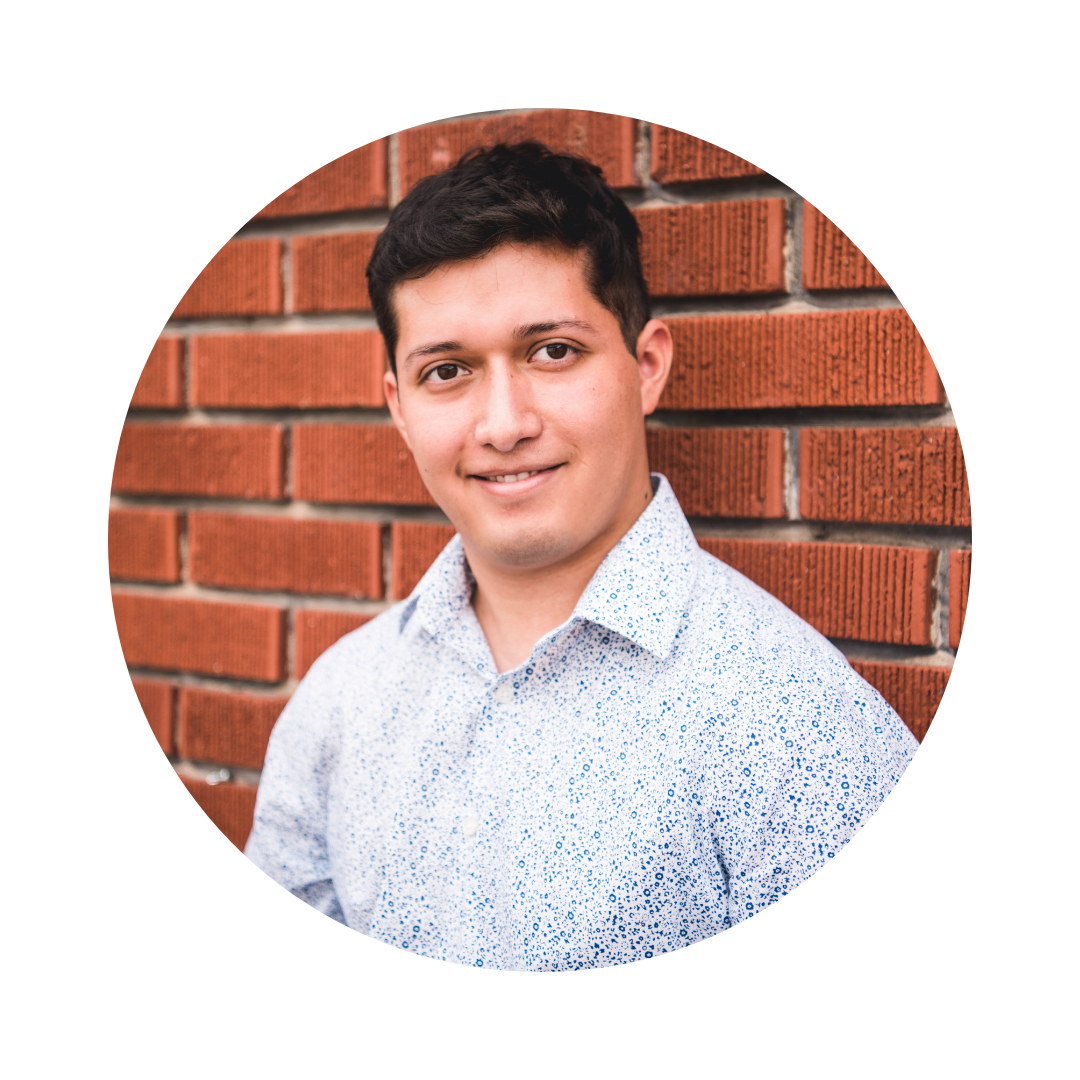 Martin C. Alcocer graduated in 2018 from the Department of Theatre with a BFA in Theatre, Stage Management. He is currently working for the Salt Lake County Health Department as a Logistics Coordinator using his training as a stage manager and applying it to the county's response to COVID-19. Since graduating he has worked as a freelance lighting designer, stage and production manager, and technical director across northern Utah and in neighboring states. He has been a peer mentor for USITT's Gateway program helping advance Equity, Diversity, and Inclusion in entertainment and hopes to continue being an advocate for all.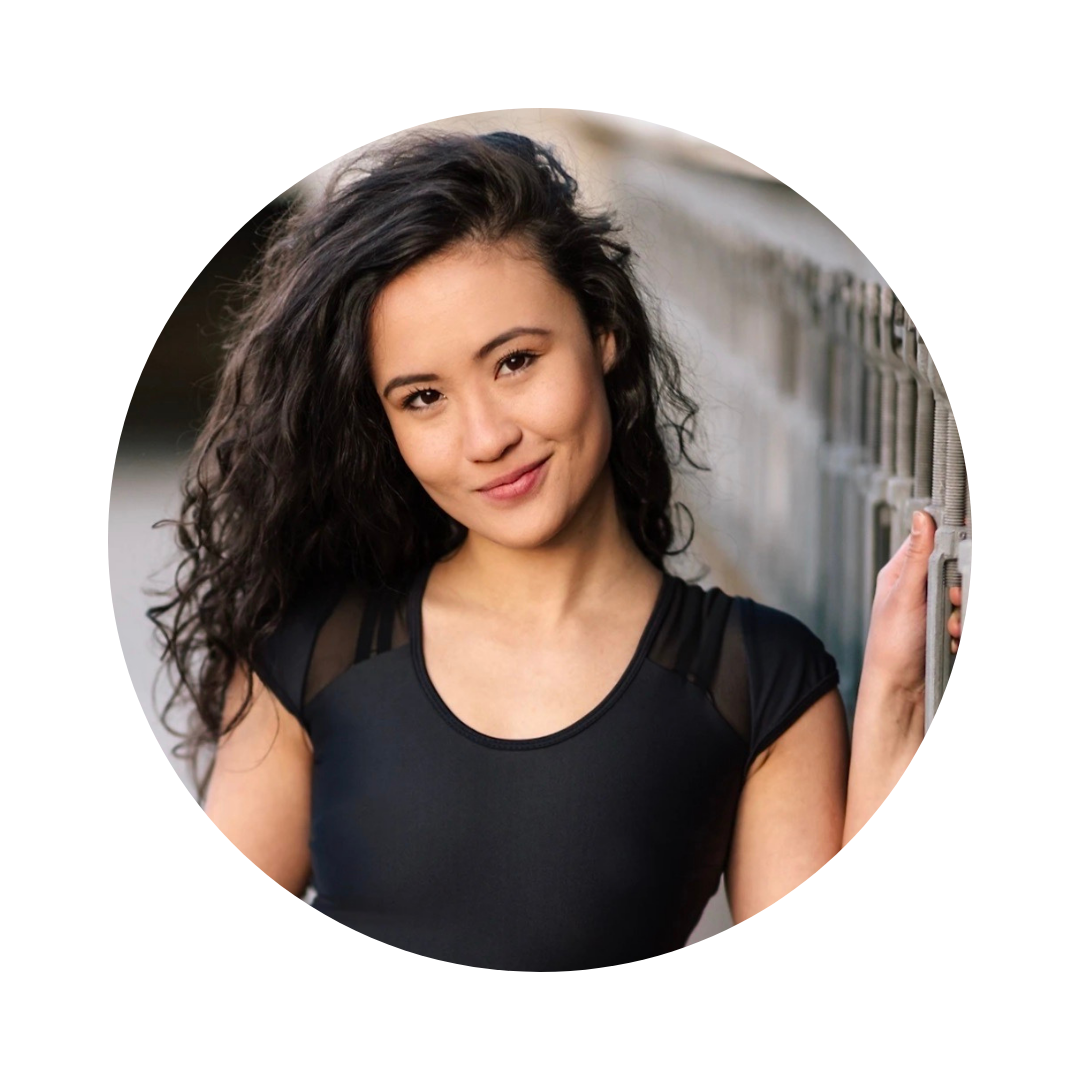 Jessica Baynes is a dance artist based in Salt Lake City, Utah. Baynes holds a Modern Dance BFA from the University of Utah. Jessica founded an arts-in-medicine organization which offers rehabilitative ballet classes to patients with neurological conditions that impair movement such as Multiple Sclerosis, Parkinson's Disease, stroke, and Traumatic Brain Injury. Jessica has presented dance research at TEDxSaltLakeCity, United Nations Civil Society, Brigham Young University, and taught on faculty at the University of Utah School of Dance. Baynes is also a classical Pilates instructor, certified by the United States Pilates Association and the New York Pilates Studio©.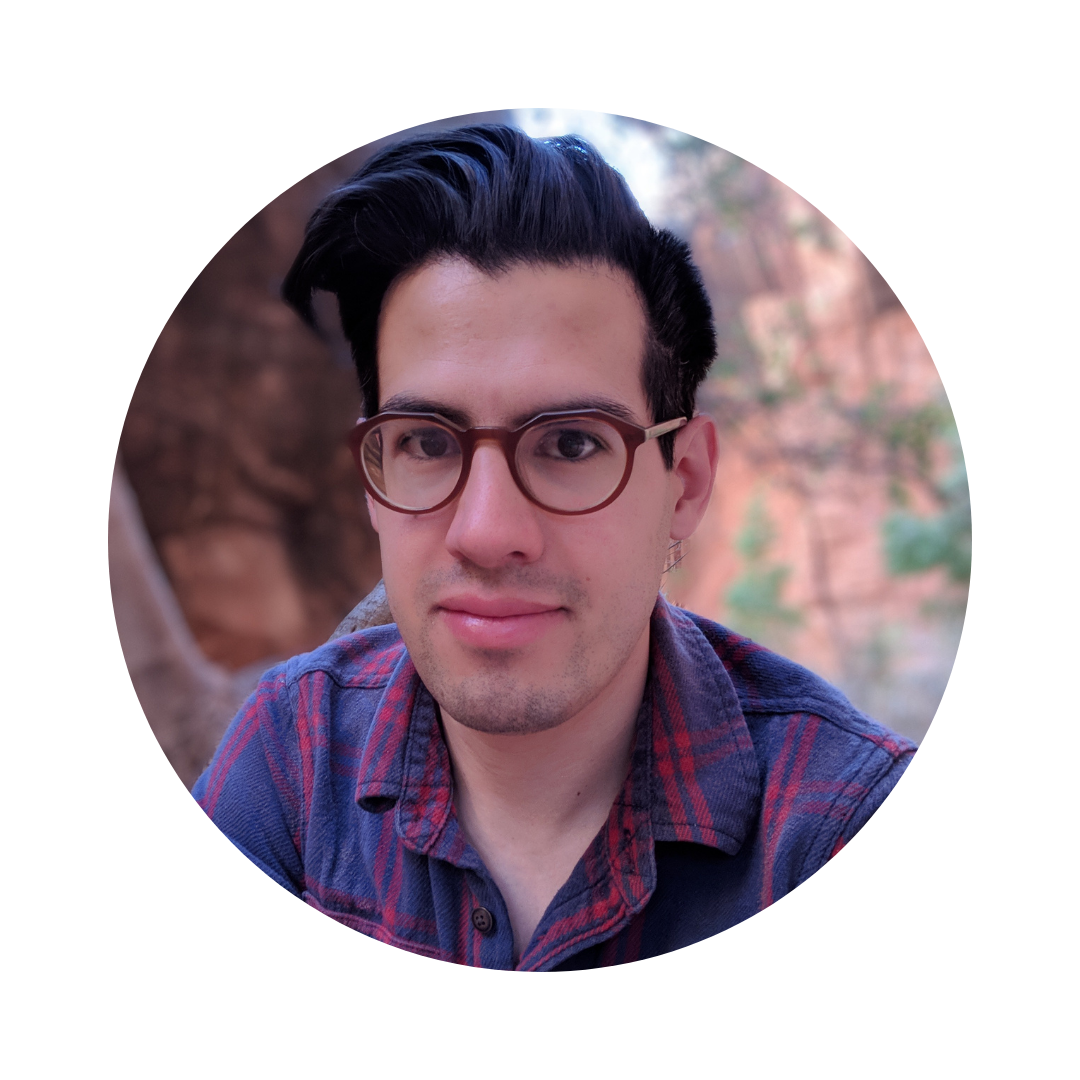 Matthew Castillo is an arts administrator and French horn player who graduated from the University of Utah in 2012 with degrees in Music Performance and Accounting. Professionally, Matt has been devoted to public service and the arts. After graduation he worked as a public accountant specializing in nonprofit and higher education organizations. Subsequently, Matt worked at the College of Fine Arts Dean's Office before working for Salt Lake County where he is currently the finance manager of Salt Lake County Arts & Culture. Matt also serves on the boards of the Salt Lake City Arts Council and Framework Arts.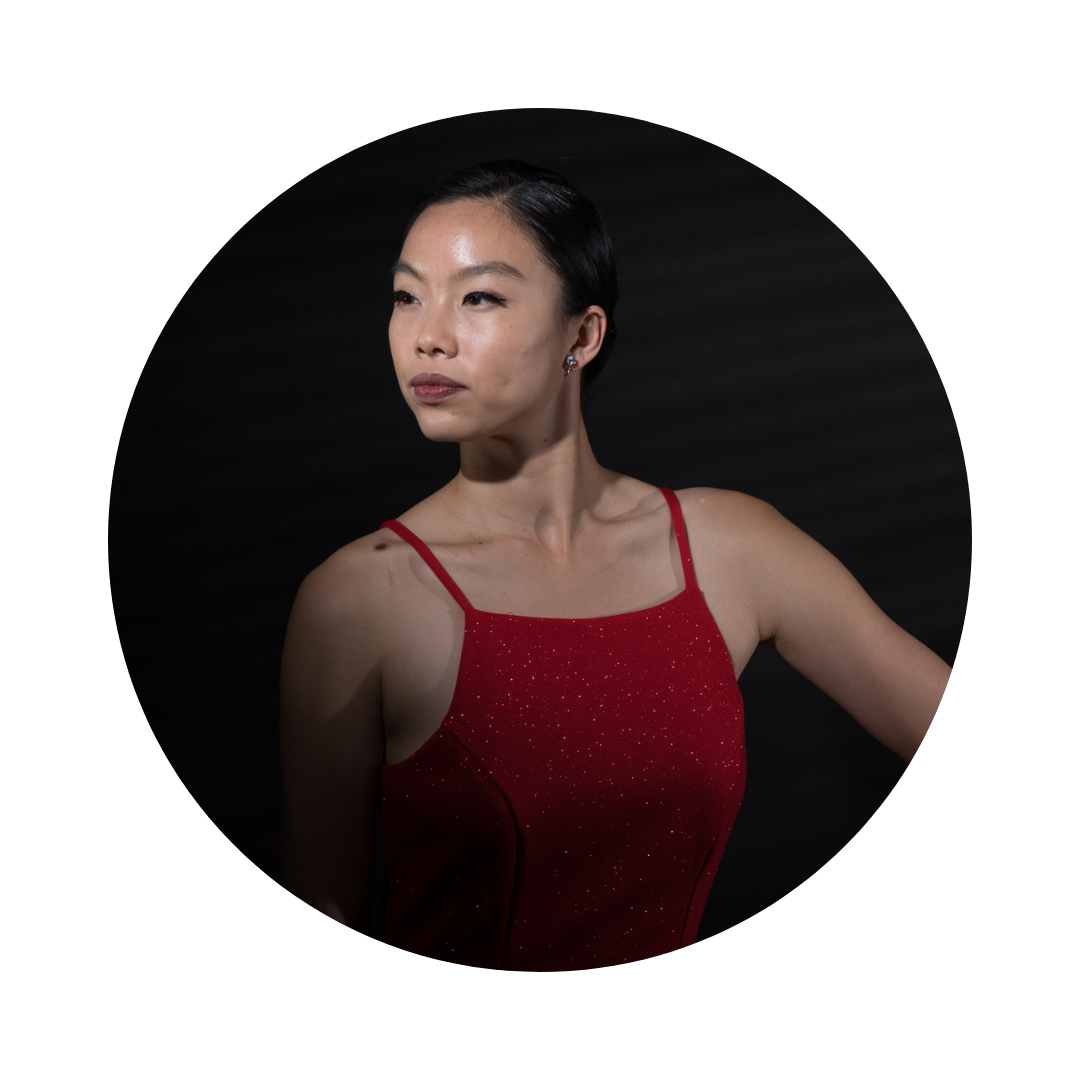 Ashley Chin-Mark is a Marketing Associate and Dancer with the James Sewell Ballet in Minneapolis, Minnesota. Her performing credits include Festival de Danse de Cannes 2019, Nu·Topia - Tour the Mystery, RDT's Emerge, and SCDT's Sign of Life. Ashley serves on administration for the Utah Ballet and International Ballet Summer Intensives and, previously, the Ballet West Summer Intensive. Ashley holds a Ballet, B.F.A. and Strategic Communications, B.S. from the University of Utah. She is certified in Progressing Ballet Technique, the ABT® National Training Curriculum (Pre-Primary - Level 3), and pursuing a certification in UX/UI Design at the University of Minnesota.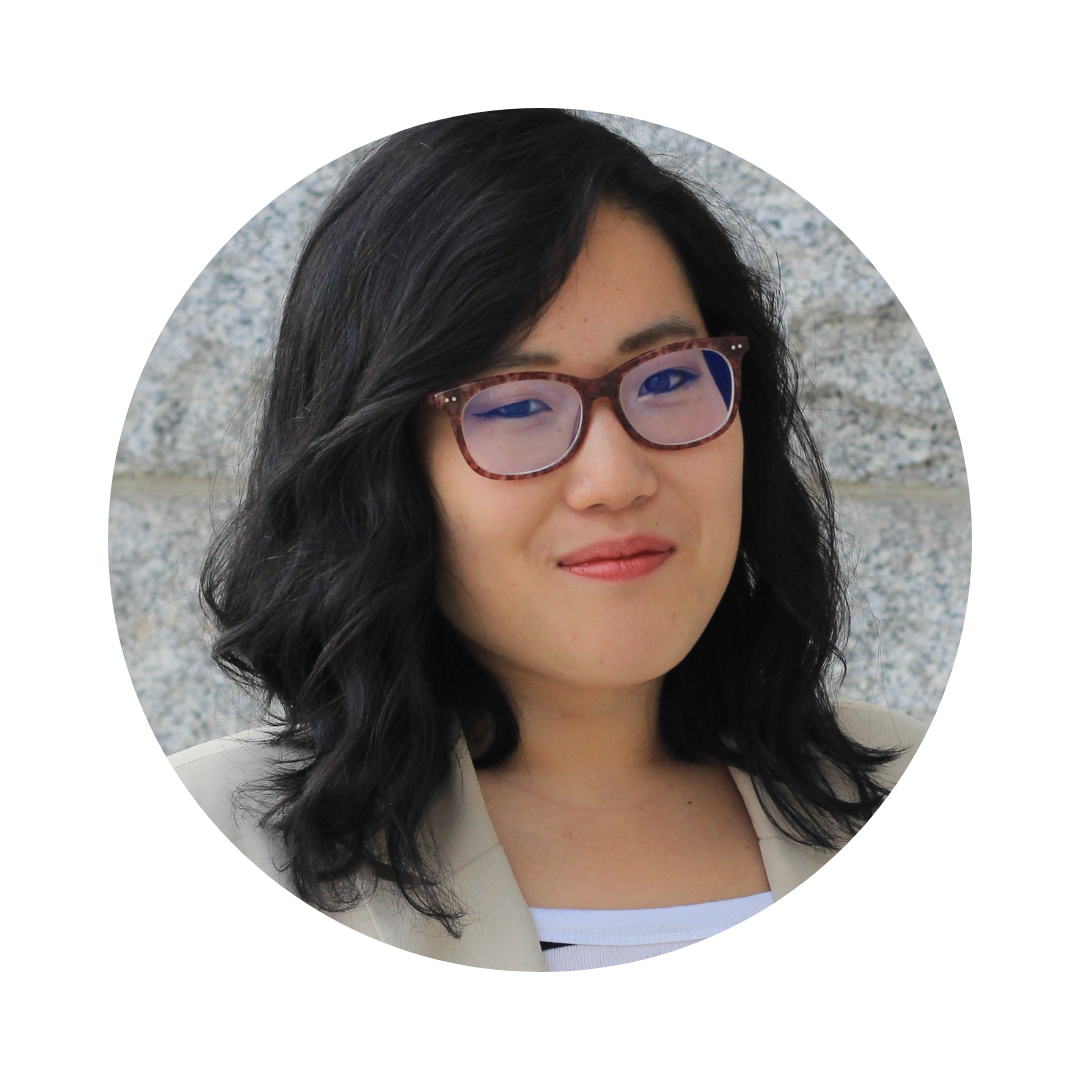 Cynthia Chen is a cultural professional based in Paris. She currently works for the Centre Pompidou in marketing, merchandising, and product development in the museum's Publishing Division. She was previously the Development Associate at Spy Hop Productions specializing in grant writing and donor data management. She graduated in 2016 from the U with an Honors Bachelor of Music in Flute Performance and a minor in political science. While at the U, she was active in various campus organizations and hopes to remain engaged with the University of Utah community. Cynthia is completing a Master's of Public Policy with a concentration in cultural policy at Sciences Po Paris. Her professional interests include cultural diplomacy, diversity and equity, and development. She is fluent in French and Mandarin.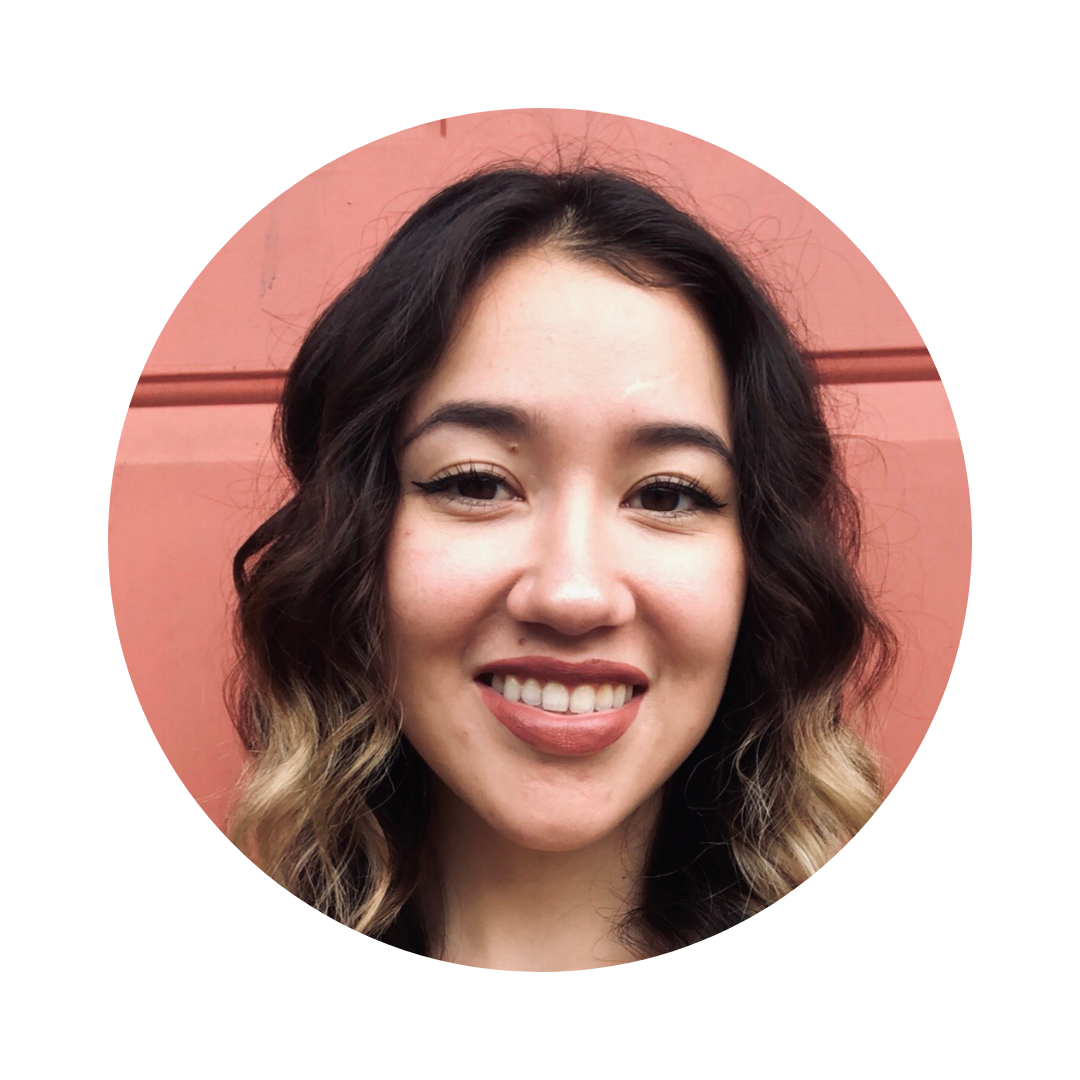 Claudia Escobar graduated from the University of Utah with a degree in Sound Design and Music Technology. In her time as collegiate, she focused on courses and opportunities to learn about sound through many different mediums and departments. The U gave her a place to discover her passion through hands-on learning opportunities that helped fine tune her skills. As a proud graduate from the College of Theatre, she went on to work as an Audio Engineer at Indiana Repertory Theatre. She is excited to continue to promote the arts as a Fine Arts Ambassador!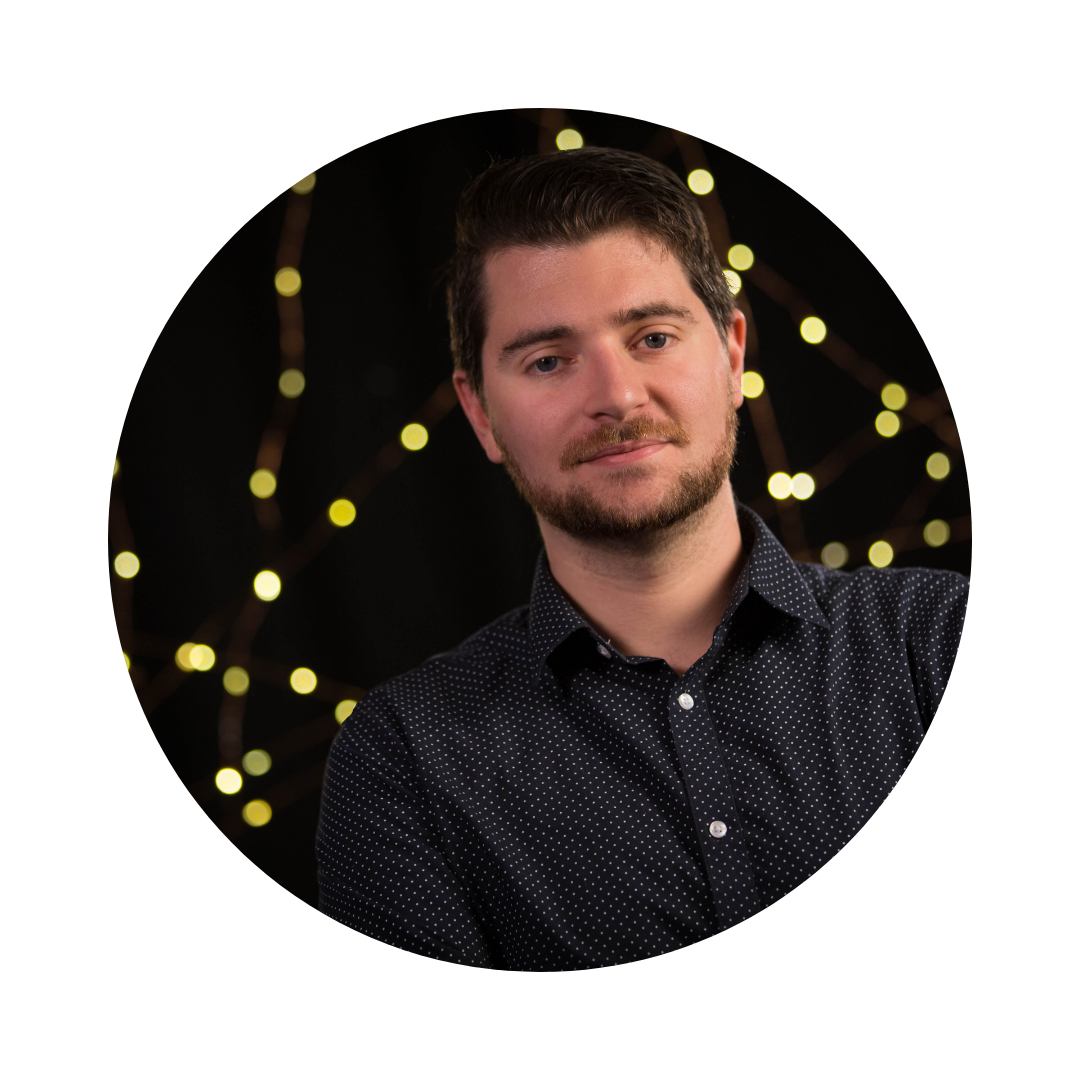 Stéphane Glynn is the SVP of Operations and Post-production at Vavani Productions, a prosocial film production company. Stéphane previously worked as an editor and camera operator at PBS Utah and honed his craft through internships with ABC-Disney, A&E Films, and others. Stéphane holds an MFA in Film & Media Arts from the University of Utah and a BA with Media Studies & Psychology Majors and a Dance Minor from the University of Virginia. When he's not editing films or writing 50-page theses on Jean-Claude Van Damme, Stéphane "splits" his time between basketball and relaxing with his wife and two cats.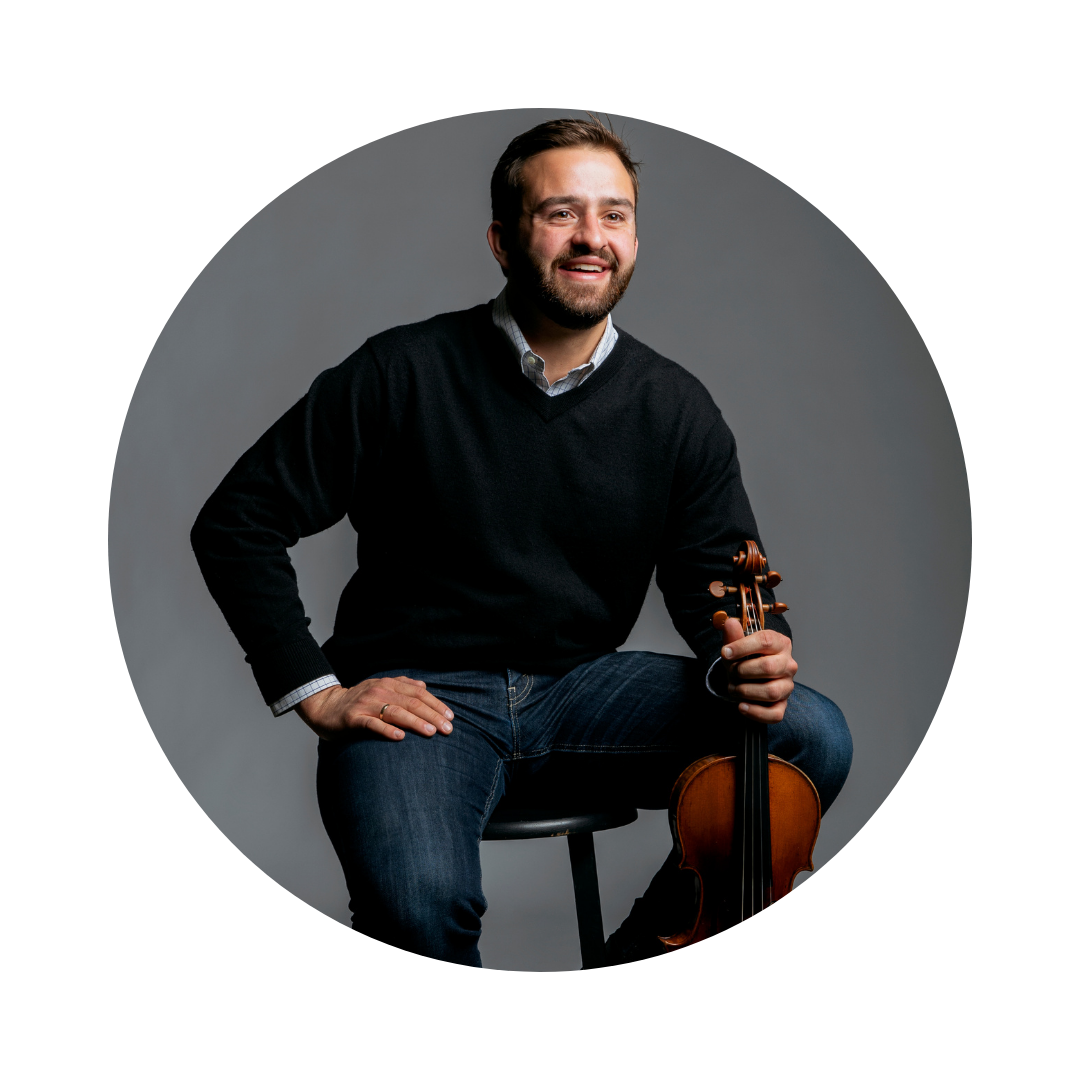 William Hagen has performed as soloist, recitalist, and chamber musician across the United States, Europe, and Asia. This season, William performs with orchestras across the United States, including his debut with the Chicago Symphony Orchestra, and performs recitals and chamber music around the United States and Europe. William has recently soloed with the San Francisco Symphony, Frankfurt Radio Orchestra, Detroit Symphony, and more, and has performed at the Louvre in Paris and Wigmore Hall in London. He was the 3rd prize winner of the 2015 Concours Reine Elisabeth. William performs on the 1732 "Arkwright Lady Rebecca Sylvan" Antonio Stradivari, on generous loan from the Rachel Barton Pine Foundation.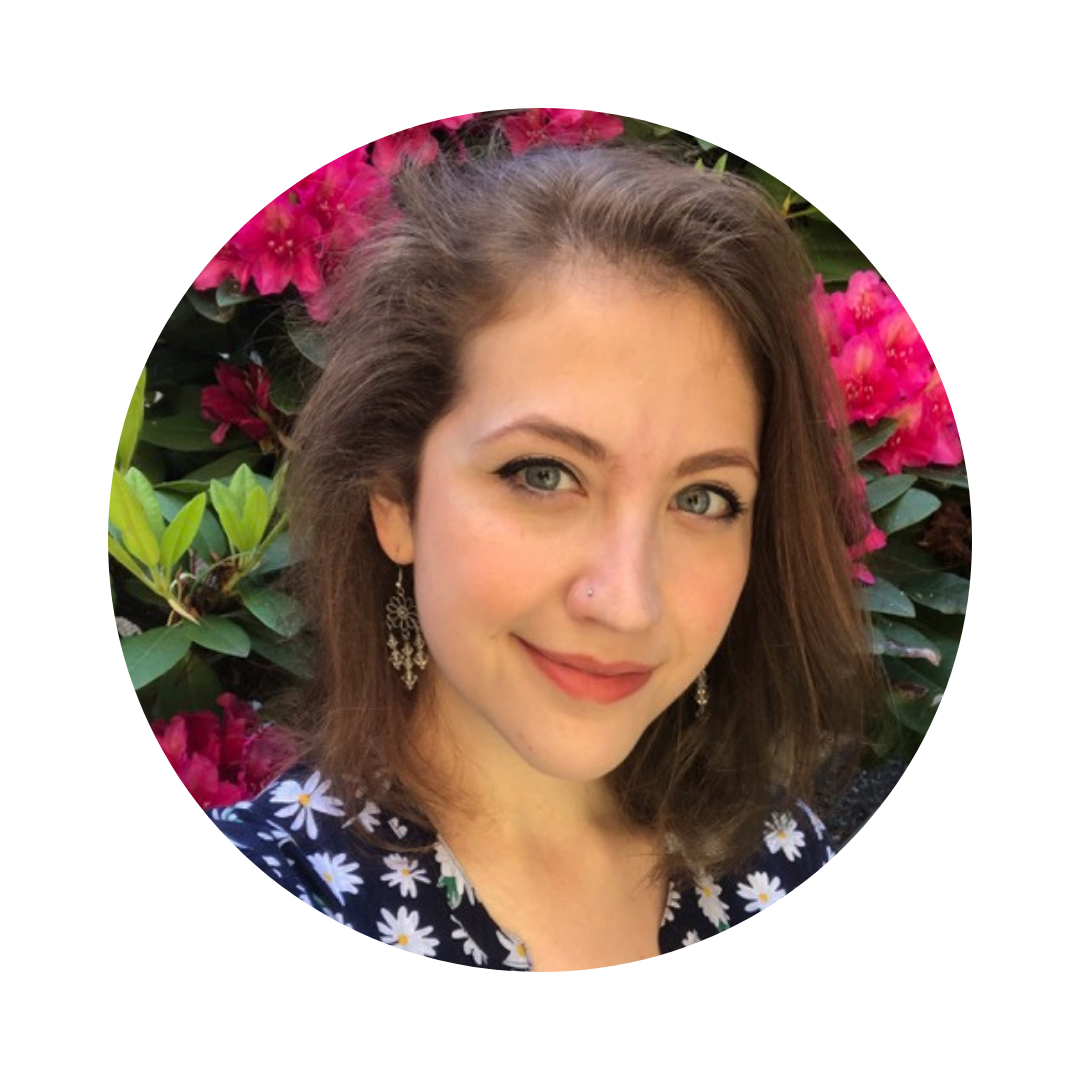 Catherine Heiner is a second-year doctoral student in the School of Drama at the University of Washington. She holds HBAs in Writing and Rhetoric and Theatre Studies from the U, and an MA in Literary and Cultural Studies from Carnegie Mellon University. She has presented research at a number of conferences, including ATHE and MATC, and has been published in Ecumenica and Etudes. Her dramaturgical work has included American Idiot, Self Defense, or Death of Some Salesmen, The Wolves, and An Evening with Two Awful Men. Her research interests include theories of affect, intimacy design and choreography, and the relationship between embodied performance and emotional responses.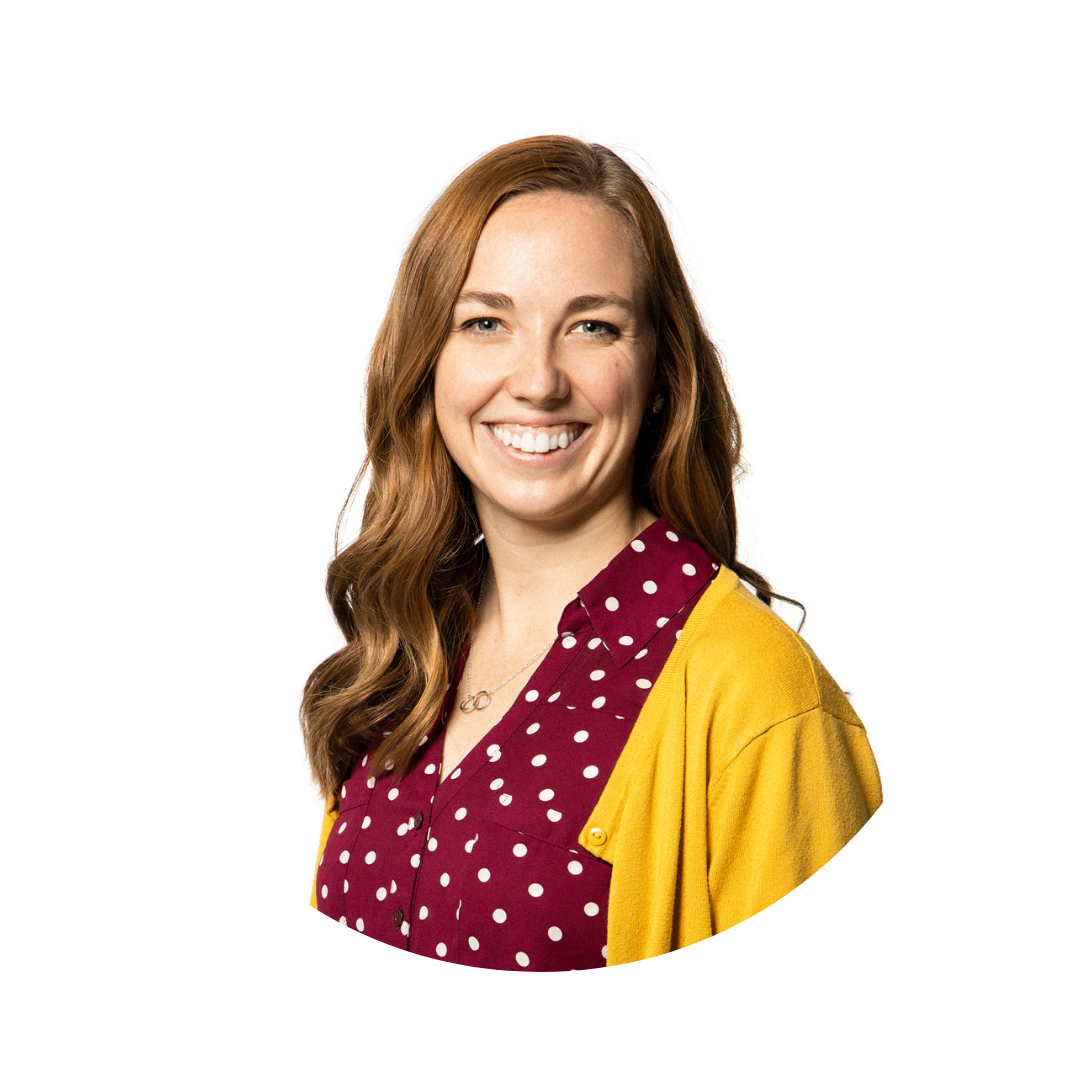 Kylie Howard is the Director of Operations for nowplayingutah.com, managed by the Utah Cultural Alliance, an online events calendar with things to do and see in the state of Utah. She loves working with cultural organizations and professionals to showcase the high-quality entertainment & cultural industry Utah has to offer. Kylie is also a freelance bassoonist. You can catch her playing with the Orchestra at Temple Square, Salt Lake Symphony, and Utah Wind Symphony. Kylie is a newly converted runner and has completed four half-marathons since October of 2019. She hopes to finish a full marathon before she turns 26.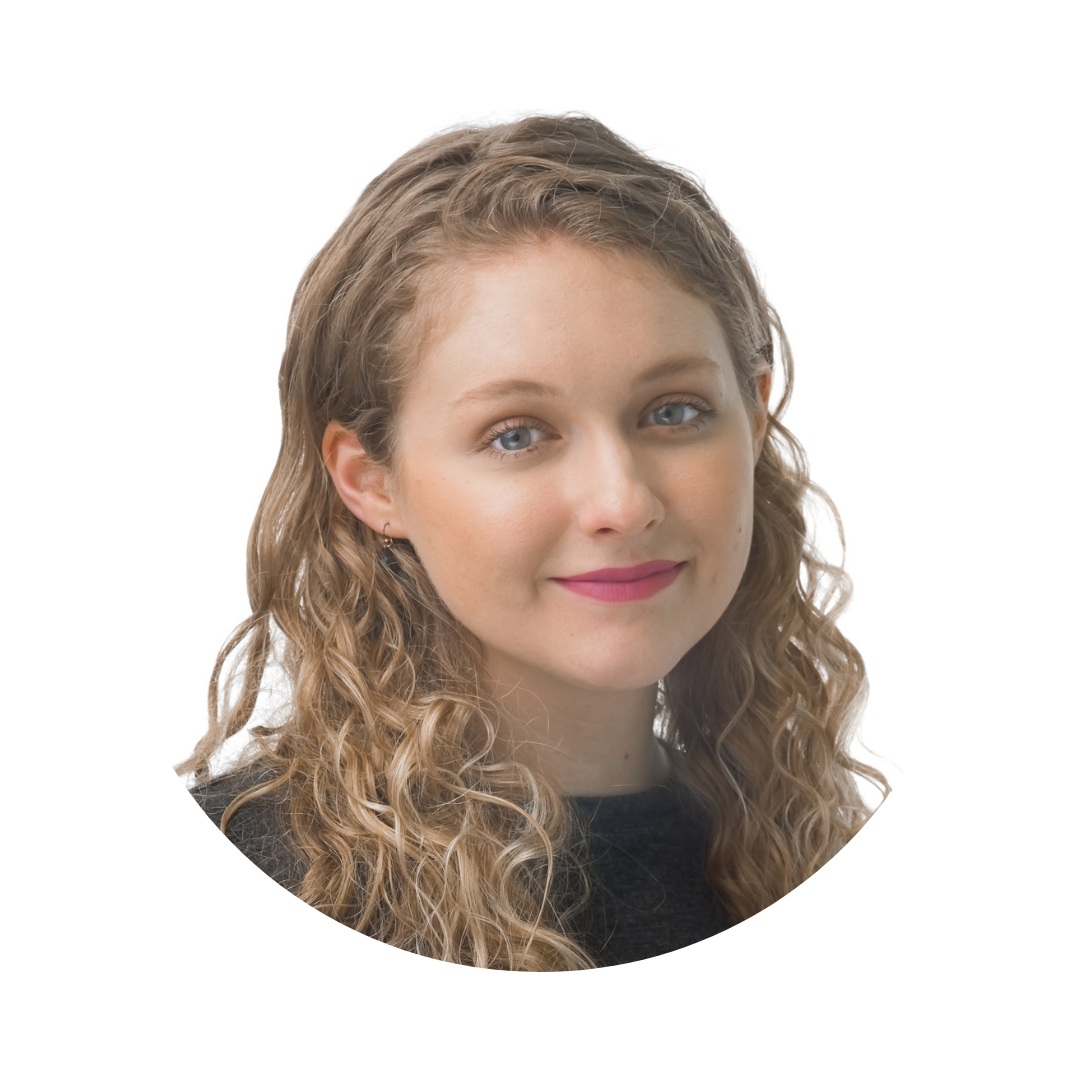 Victoria Holmes Johnson graduated from the University of Utah in 2019 with an Honors Bachelor of Fine Arts in Ballet and a Minor in Nutrition. While at "the U," she performed in Les Sylphides; Swan Lake Act III; Women, if Possible by Luc Vanier, and Bloom by Penny Saunders. Her honors thesis, "Classicism Has No Color," was an ethnographic and archival research paper which examined the unacknowledged contributions of dancers of color to the American ballet canon. This paper helped her achieve the designation of Outstanding Undergraduate Researcher for the College of Fine Arts 2019 – the first ever from the School of Dance. Tori currently serves as the Interim Community Education Assistant for Ballet Austin. Prior to joining Ballet Austin, Tori worked for Ballet West Academy, Barlow Arts Conservatory, and the University of Utah School of Dance.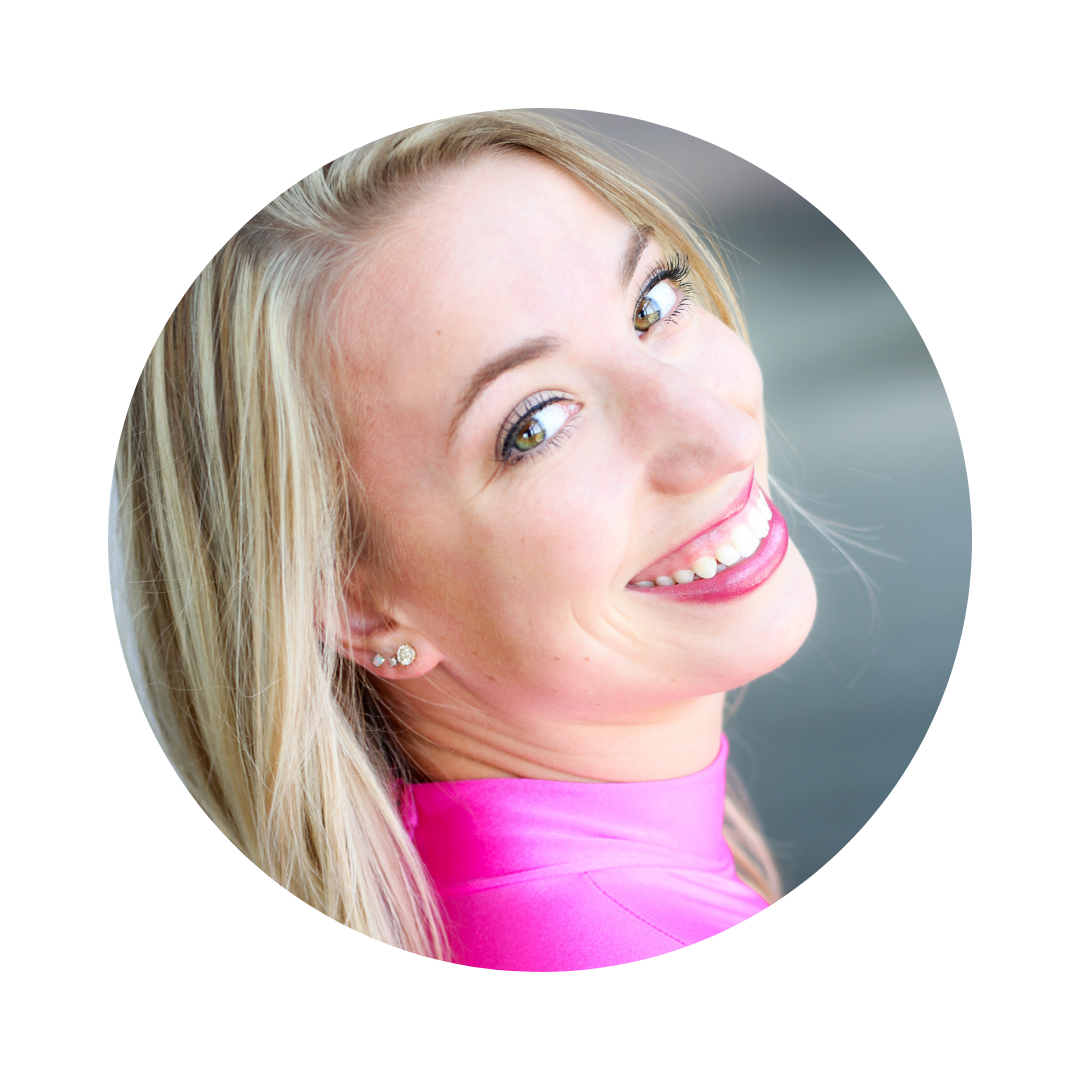 Elyse Jost is a movement artist and paralegal from Chicago, IL. She graduated in August of 2018 with a BFA in Modern Dance and a minor in English from the University of Utah, and was awarded the Jon Scoville/ Tandy Beal award. Since graduating, Elyse has worked as a professional company member of Esoteric Dance Project, dance educator at Gus Giordano Dance School, choreographer for Ballet Chicago, group fitness/ Zumba instructor at Life Time Fitness, and more. She has a passion for pedagogy, working in public schools throughout Chicagoland as a musical choreographer, poms coach, and academic outreach leader.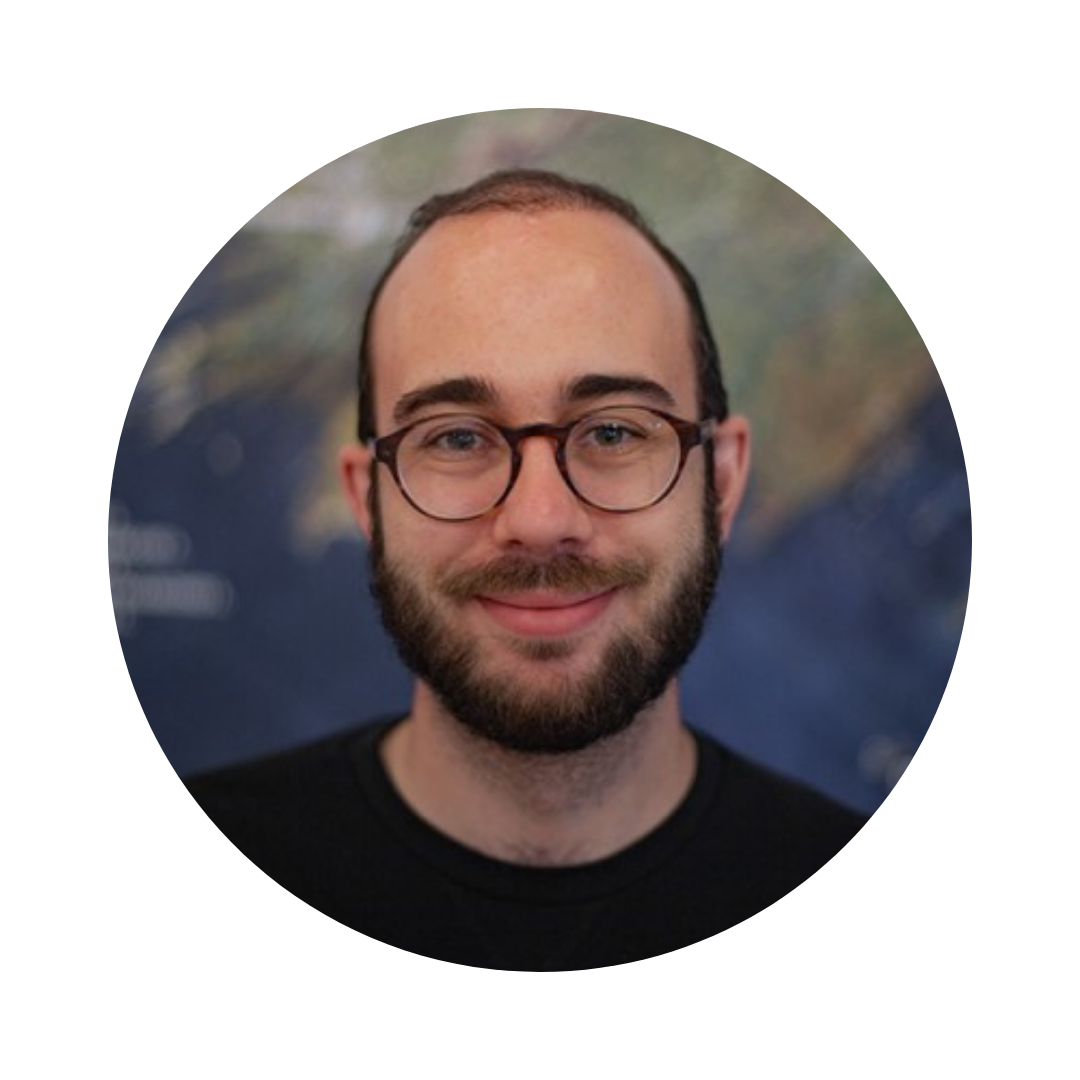 Mark Macey is a theatre artist currently serving as the Performing Arts Fellow for the Eastport Arts Center in Downeast, Maine. With a focus on community-building and theatrical experimentation, Macey sees his work as a continuation of the Little Theatre and Regional Theatre Movements. He holds a BA in Theatre Studies from the University of Utah and is a graduate of Dell'Arte International's Professional Training Program. When he isn't in the rehearsal room, he enjoys pretending to be interviewed by Terry Gross.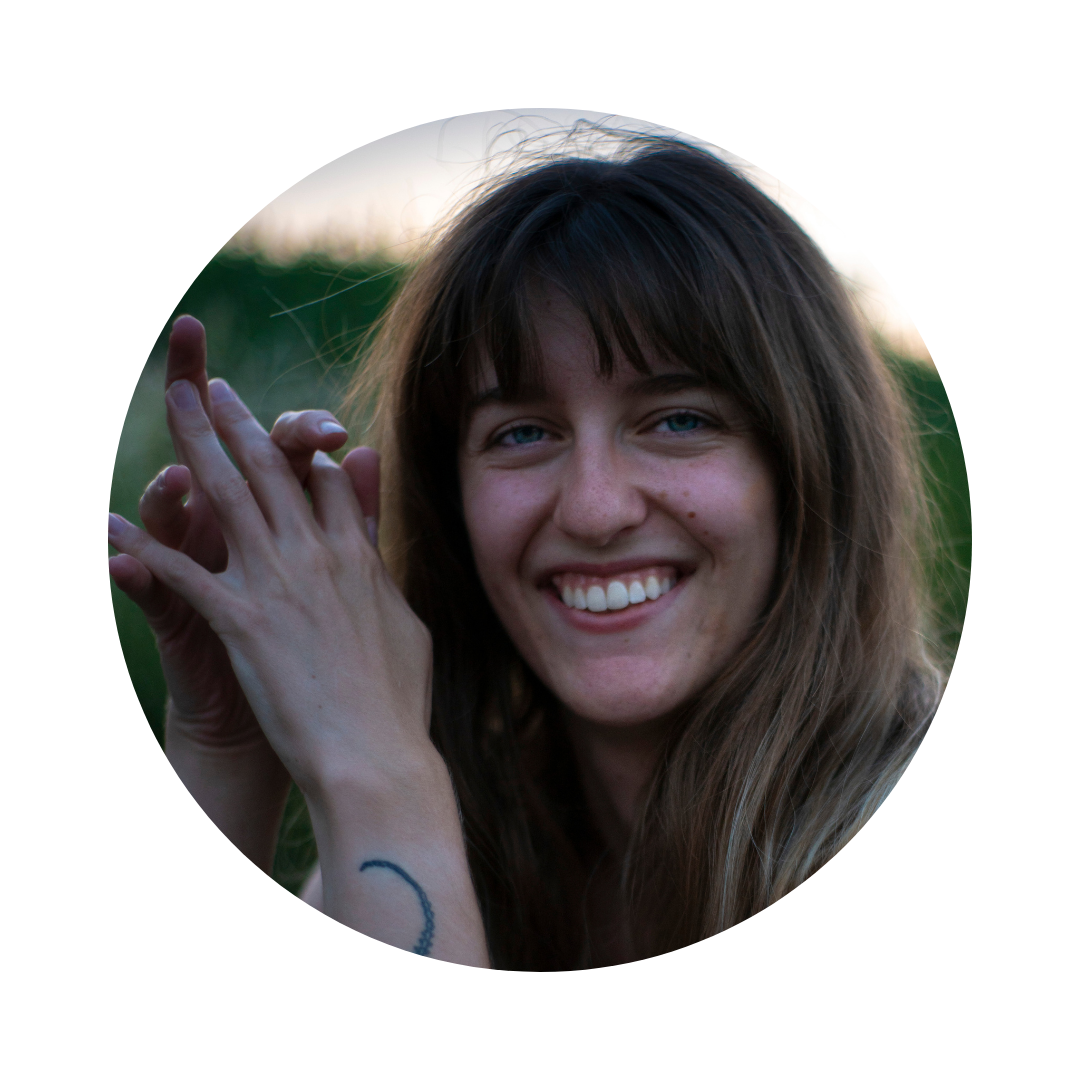 Taylor Mott is a freelance filmmaker working both in the Salt Lake and Los Angeles film industries. She's currently at home with the local production house TWIG Media Lab as an editor, and frequently as a Production Coordinator with "Funny or Die." She is an alumna of the Department of Film & Media Arts at the College of Fine Arts, having graduated 2019 with an Honors Bachelor of Arts in film and animation. In her free time (when?) she writes screenplays, directs her own stories, and creates with friends. Everything stems from the love of storytelling (and AfterEffects). She has two cats. A project she's currently excited about is a feature-length screenplay about getting lost in the forest and finding Bigfoot.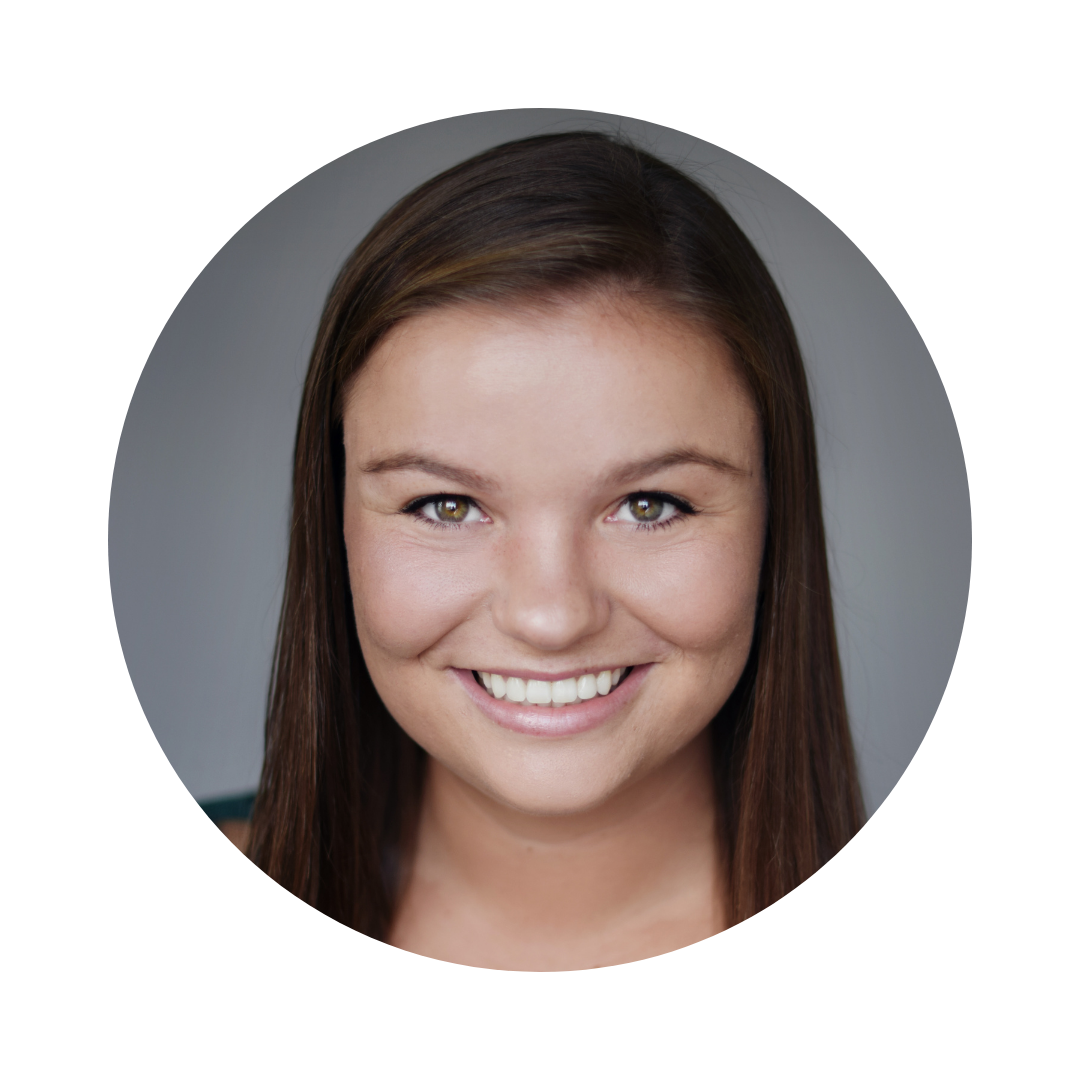 Cece Otto is a performing artist based in New York City. She has been seen on stage at 54 Below, 59E59 Theaters, The New Ohio Theater, The Drama League, Pioneer Theater Company, and Salt Lake Acting Company. She is a co-founder of WHO'S LOUIS?, a performance collective specializing in devised theatre. In 2017, she performed her original piece, Hyperthymesia, in the Edinburgh Fringe Festival. She currently works for The Public Theater, and Elsie Management. MA Arts Administration Southern Utah University; BFA Acting from the University of Utah. ceceotto.com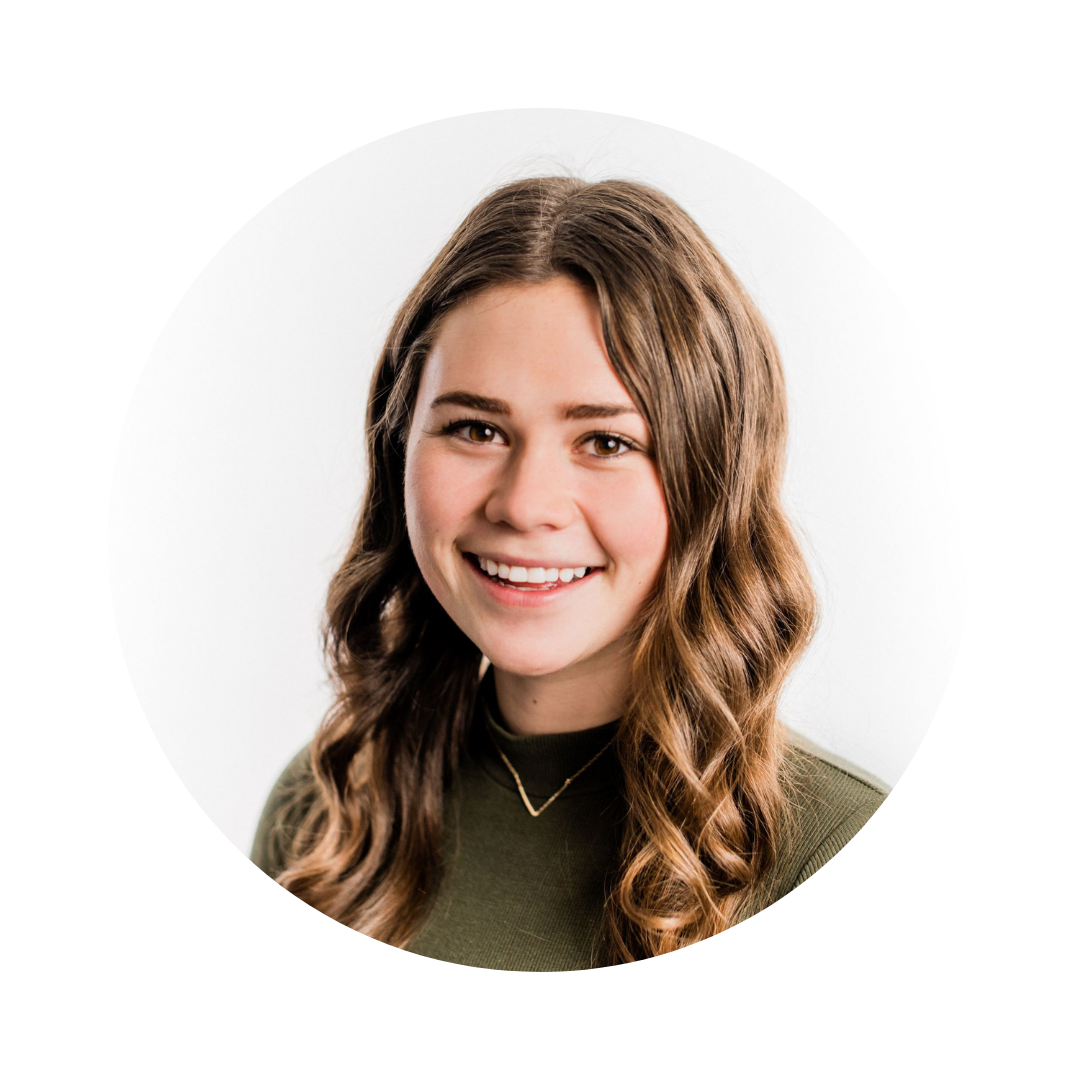 Steph Shotorbani is currently the Senior Designer at Sorenson Impact. Prior to her full-time position at the Center, she interned at Nike Swim in Portland, OR designing graphics and textiles for Nike's 2020 line. Steph graduated from the University of Utah in 2019 and holds a BFA in Art & Art History. Upon graduation, Steph has developed a strong passion for connecting to her community through positive creativity. "Communicating visually is imperative in the world that we live in. People are listening, so let's use that power to tell stories that are worth telling." Learn more about Steph at stephshotorbani.com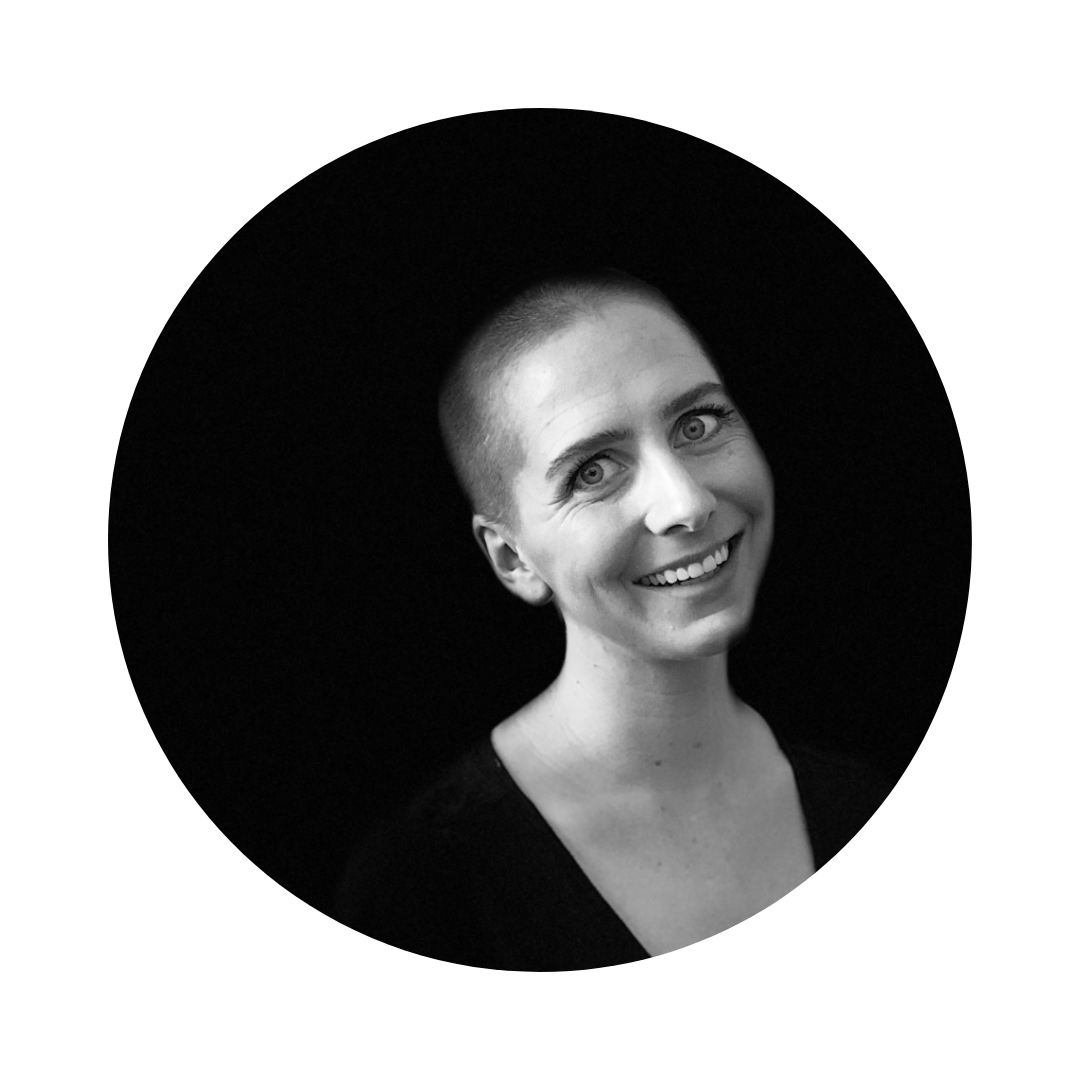 Anne Marie Robson Smock is a Brooklyn-based choreographer, performer, and dance educator. She received her MFA in Dance from NYU Tisch School of the Arts while simultaneously earning her MA in Dance Education from NYU Steinhardt School of Culture, Education and Human Development. Originally from Salt Lake City, she holds a BFA in Modern Dance from the University of Utah. She is currently adjunct faculty at NYU Steinhardt and will be part of the upcoming cohort of the 92Y Harkness Dance Center Dance/Movement Therapy Program.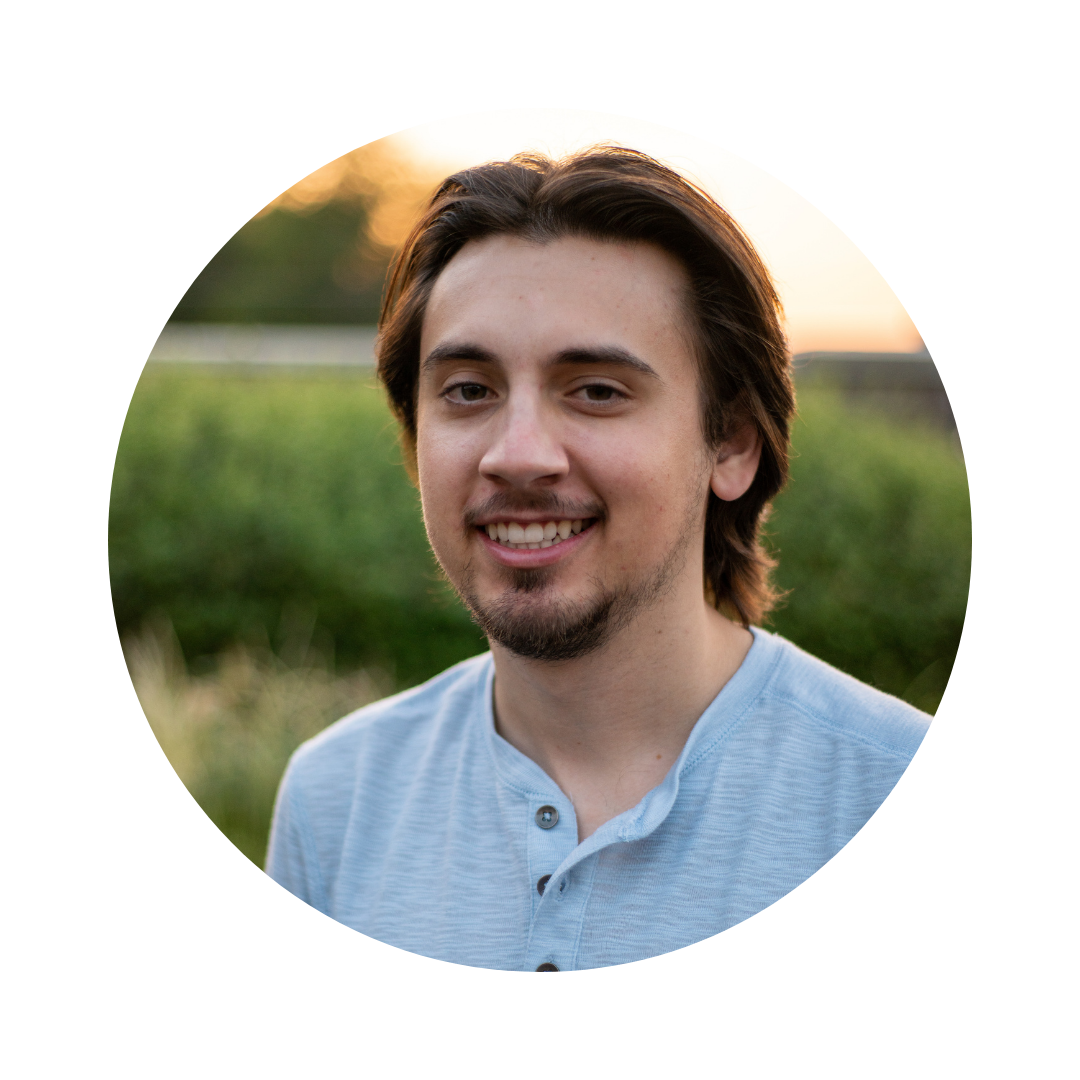 Daniel Stergios is a graduate from the University of Utah with a Bachelors in Film and Media Arts, Animation. He currently works for Spy Hop, a local non-profit youth media arts education program, and Salt Lake County's Zoo, Arts & Parks (ZAP) grant program working in coordination and communications. His passions include climate change, equality and equity, education, and mental health. In his free time he likes to watch Netflix, read, take photos while hiking, and practice any and every form of art.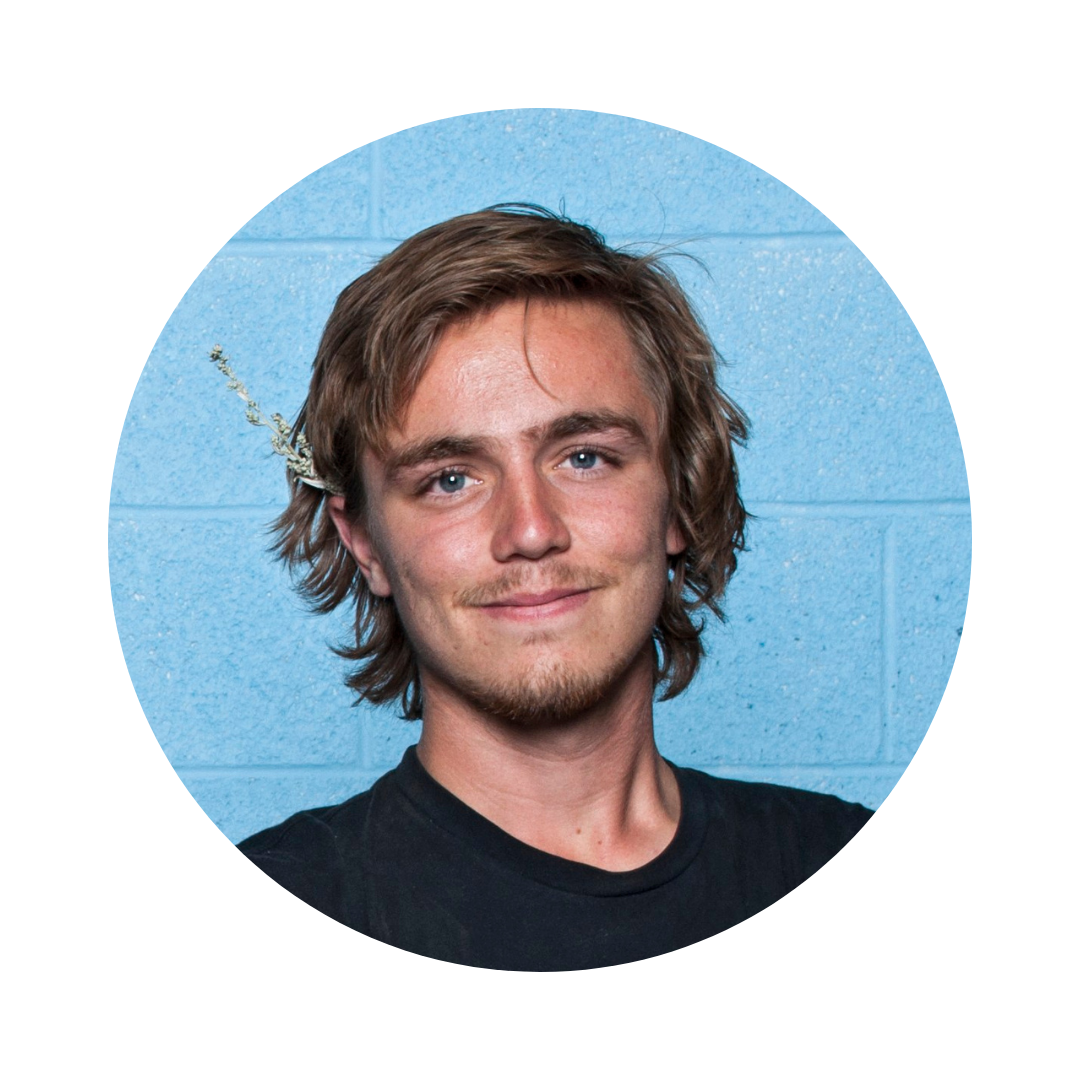 Douglas Tolman: I'm a desert-loving artist with a drive to grow equitable and sustainable communities. I currently reside in Green River, Utah where I work with Epicenter, among a few other art, culture, and activism organizations. Despite a deep generational connection to my pioneer ancestors and the land, I know that my privileges and access to this land are founded on the generational traumas of others. My life and art practice center around dismantling barriers which affect the health & livelihood of my community. My work has recently been shown with Utah Museum of Contemporary Art, SLUG Magazine and Finch Lane Gallery.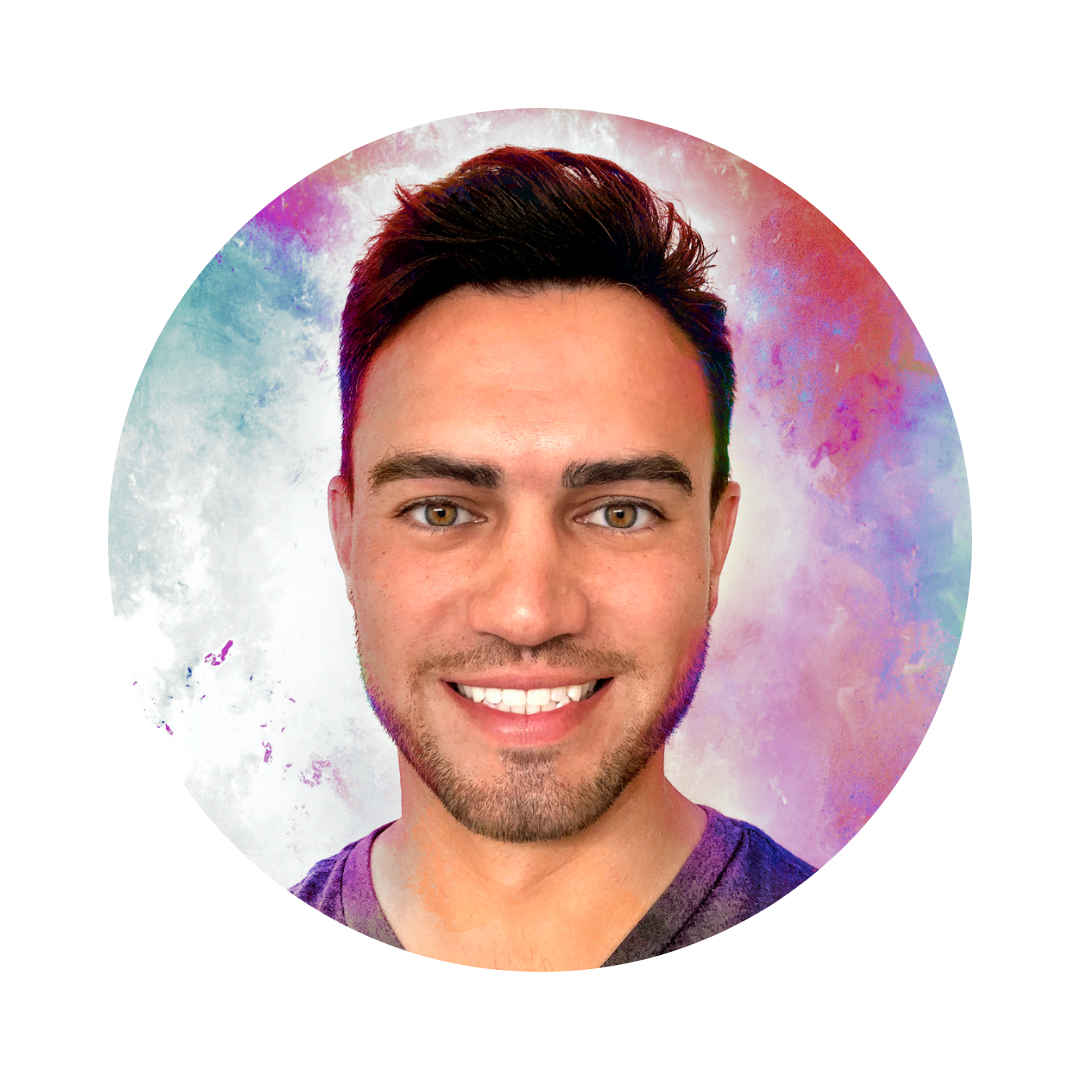 Douglas Wilson earned his BFA from the University of Utah in 2009. Since graduating, Douglas has served in a variety of important roles within creative-based companies, with positions including Art Director, Sales & Marketing Manager, and his current position as Creative Marketing Manager for University of Utah Athletics. Additionally, Douglas works as a freelance artist for a variety of local and nationwide brands. These experiences have allowed Douglas to establish an active and successful career. He not only understands the business and financial aspects of art and design, but also possesses expertise in drawing, painting, sculpting, graphic design, apparel design, photography, and videography.