Inspire You. Empower Tomorrow.
Why choose Arts Education as a Degree and Career Path?
Arts education not only inspires and motivates students to enjoy learning. It also supports the creative and critical thinking skills that are so highly valued in today's economy.
The College of Fine Arts offers undergraduate and graduate degrees and robust paid fellowship opportunities for students to apply and enhance their arts educational knowledge and skills in our local urban and rural K-12 schools and alongside community partners.
Career Potential: 99% of Arts Education students secure a teaching position for the next school year before graduating from the University of Utah. Numerous U of U Arts Education alumni secure impressive local and national teaching achievements!
University of Utah Masters of Arts in Teaching Fine Arts ranked #7 in nation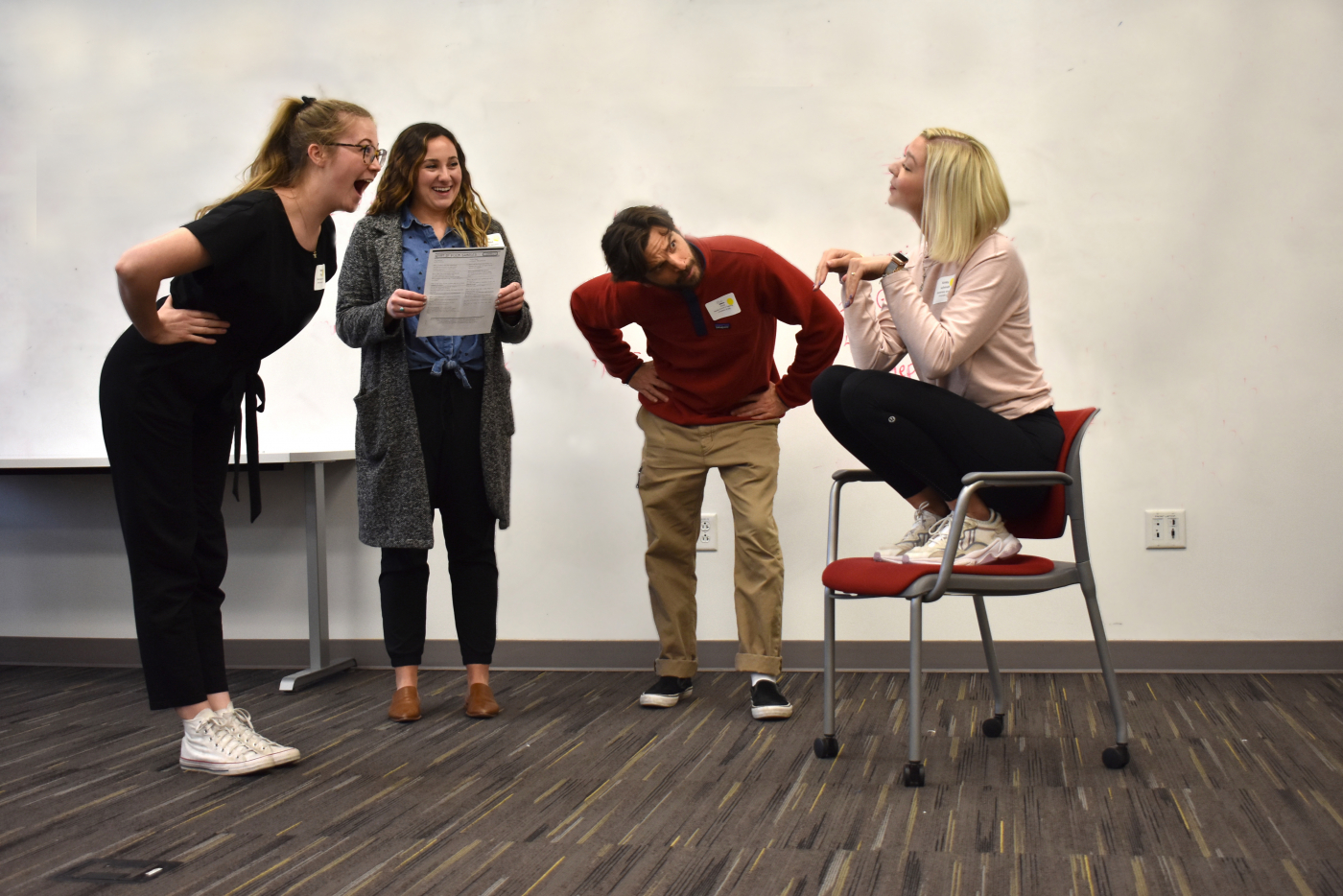 When it began its first year, the Master of Arts in Teaching Fine Arts program at the University of Utah was already rated #11 in the top 50 Online Master's in Education Programs by TheBestSchools.Org. Recently, that ranking got a significant bump.In the latest report, MAT-FA is now ranked #7, placing it among many prestigious peer institutions in the nation's top ten. Now in its third cohort, MAT-FA is home to 32 students pursuing Master's degrees. In May of 2020, 20 students graduated from the first cohort, and this spring 15 more graduates will join them. MAT-FA graduates recently received their educator license lane change, earning them salary increases.Our alumni share that beyond an increased capacity to teach the arts in public K-12 schools and community spaces, they experience a strong ability to advocate, understand and implement policy, and to pursue administrative positions.
Read what our students had to say.
Interdisciplinary
The range of interdisciplinary work that intersects with the arts is as broad and diverse as the creative imaginations of our students, faculty, and staff. The University of Utah is a partner with the Alliance for the Arts in Research Universities (a2ru), which generates knowledge, advocacy, and resources that enable universities to integrate artists and arts practices, fostering highly adaptive creators and thinkers.
The students here at the University of Utah College of Fine Arts are not only immersed in their medium and in a community of similarly-focused artists, they are provided the opportunity to collaborate with other students and faculty across artistic disciplines and across campus. Some collaborations take place in formal interdisciplinary programs such as the Entertainment Art & Engineering and Screendance programs, and others stem from projects, research, and creation of our students and faculty - with those from other disciplines.
Screendance
Screendance as both a practice and an area of theoretical discourse is burgeoning worldwide, as evidenced by the proliferation of Screendance festivals, symposia, conferences, and publications. Also known as dance for camera, cine dance, and video dance, this exciting hybrid form, which in the past has been found at the margins of practice in the fields of dance and film, is now taking a central place as an independent art form. The University of Utah's School of Dance has played a leading role in contributing to the field of Screendance. In addition to hosting the International Dance for the Camera Festival and Workshop since 1999, the school has offered courses in the theory, history, and practice of Screen Dance since 1998. The Graduate Certificate Program, which is a collaboration between the School of Dance and the Department of Film & Media Arts, is an outgrowth of these activities and has been designed to meet the growing demand of dancers, choreographers, filmmakers, and artists who are seeking a more in-depth experience in exploring the relationship between the moving body and the moving frame. This program provides professional level production courses with state-of-the-art equipment, as well as movement and theory classes. Learn more.