Homecoming Week 2019 is upon us!
Campus will buzz with excitement as we reunite with former classmates, ramp up the school spirit with Songfest, Scavenger Hunt, and the ASUU Concert, cheer on our beloved team (GO UTES!), and give back to our community at the Bennion Center's annual Legacy of Lowell Service Day.
Students of the arts will be particularly valuable this Saturday at the Service Day, as many of the 35 selected volunteer projects call for crafting, building, constructing, painting and interacting -- skill sets our students have in spades here at the College of Fine Arts.
So why not give back while you celebrate with U of U friends, old and new?
To get you prepared and excited, here are just a few projects we feel are custom-made for our CFA students and alums: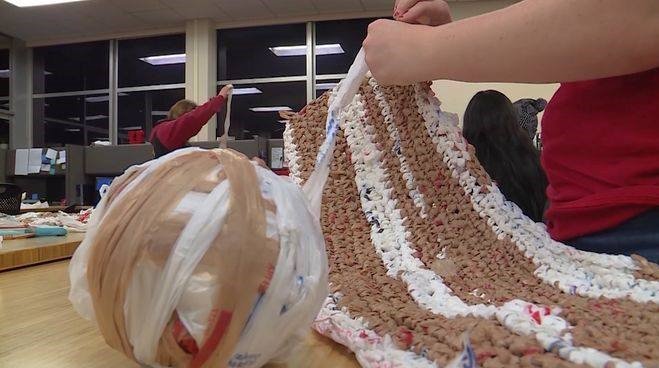 Bags to Beds - A Project Addressing Homelessnes
Build cubby wall storage systems for youth (University Neighborhood Partners)
Make kuranda beds for shelter dogs (Best Friends Animal Society)
Compile craft kits for a playroom (Primary Children's Hospital)
Knit on looms to create hats for the NICU (Primary Children's Hospital)
Lead arts & crafts for shelter residents (The INN Between)
Weave plastic bags into sleeping mats for homeless individuals (Bags to Beds)
Construct garden boxes (New Hope Community Center)
To choose your project in advance, visit https://bennioncenter.org/events/legacy-of-lowell.php or you can show up tomorrow at Glendale Middle School at 1430 Andrew Ave and register onsite. Registration and breakfast begin at 8 AM and projects will begin at 9 AM. The day will wrap up around 12:30 PM.
Happy Homecoming!