Mariko Azuma earned Bachelor's degrees in Art & Art History and Asian Studies with a minor in Japanese from the U. She then went on to earn her Master's degree in Art & Art History in 2018.

During her graduate studies, Azuma focused her research on preservation and authenticity in Chinese architecture. This year, she is embarking on 10 months of intensive training in advanced Japanese at The Inter-University Center (IUC) for Japanese Language Studies in Yokohama, Japan through a fellowship program sponsored by the Nippon Foundation. We caught up with her to learn more about her experience.

What prompted your interest in the IUC program?

I had heard about the effectiveness of the IUC program from my graduate thesis chair and had also heard about it from other professors. The program's well-established history of Japanese instruction to those interested in careers in research/academia and its rigorous curriculum for specific fields of study, like art history, were of interest to me.

What are some highlight moments so far?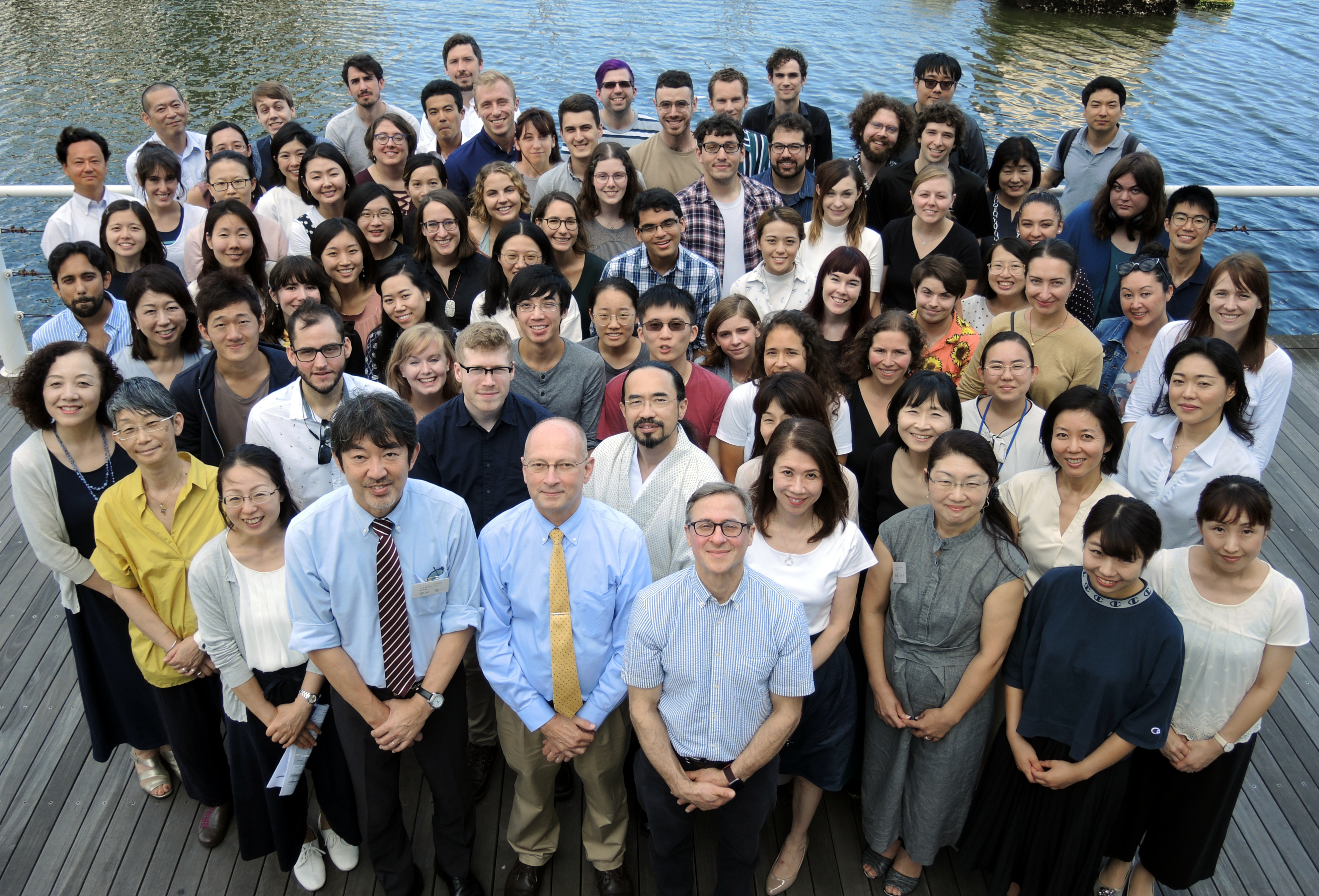 IUC Class of 2019-2020

I have been enjoying the IUC community here in Yokohama, whom I am realizing will continue to be involved in my network of Japan related studies even after the IUC program ends. I have been meeting students involved in vast areas of study from history, literature, law, translation, and medicine and it has been very intriguing to hear about how Japan ties in to each of these interests. Everyone has been very supportive and encouraging and I am looking forward to continuing to improve my Japanese alongside these students.

What has been most surprising?

I knew that the IUC program would be fast paced and rigorous, but it has been surprising to see how much I feel like I am already learning and improving. I am getting more and more used to speaking, listening, reading, and writing Japanese, that I recently realized that I haven't spoken English in quite a while and Japanese is feeling more natural! "

What are your future plans for your research?

I hope to continue researching some ideas that have stemmed from my Master's thesis which relate to concepts of authenticity in the preservation of architecture. I would like to focus on traditions of regional and vernacular architecture in Japan and how those structures are preserved and renewed for continued enjoyment. Furthermore, I would like to look at how preservation affects not only the tangible structure but the ideas surrounding culture, identity, and space. Viewing architecture from an art historical perspective has been such a fascinating approach and I hope to continue being involved in highlighting the value and complexity found in them.

We love connecting with our alumni and hearing about how their lives have transformed since graduation.
Are you an alum of the College of Fine Arts and want to connect?
Fill out this online form and share your news and advice!