By Sara Kenrick

ArtsForce is a student-led organization dedicated to helping students articulate the value of their arts degree. Recently we took art students to Salt Lake Acting Company and Radiant Film Studios so that they could meet art professionals in their workspaces. This Career Trek was a valuable way to learn more about the careers that students are pursuing and how to achieve their professional goals.

When talking to the wonderful people of Salt Lake Acting Company we received some helpful advice. Cynthia Flemming advised us not to fear opportunity, she said, "...if you are "saying 'no' because you are afraid of it that is when you have to say 'yes'.'' Students asked thoughtful questions and learned about how making connections, gaining experience and working hard can lead to unexpected opportunities.

Jessica Argyle and her teammates at Radiant Studios gave us a tour of their amazing workspace. We learned about their hiring process and what makes a good employee or intern. We also got a sneak peek of some of their unreleased work and spoke with some U of U alumni who are interning with Radiant. We learned about what it takes to create a successful company and team.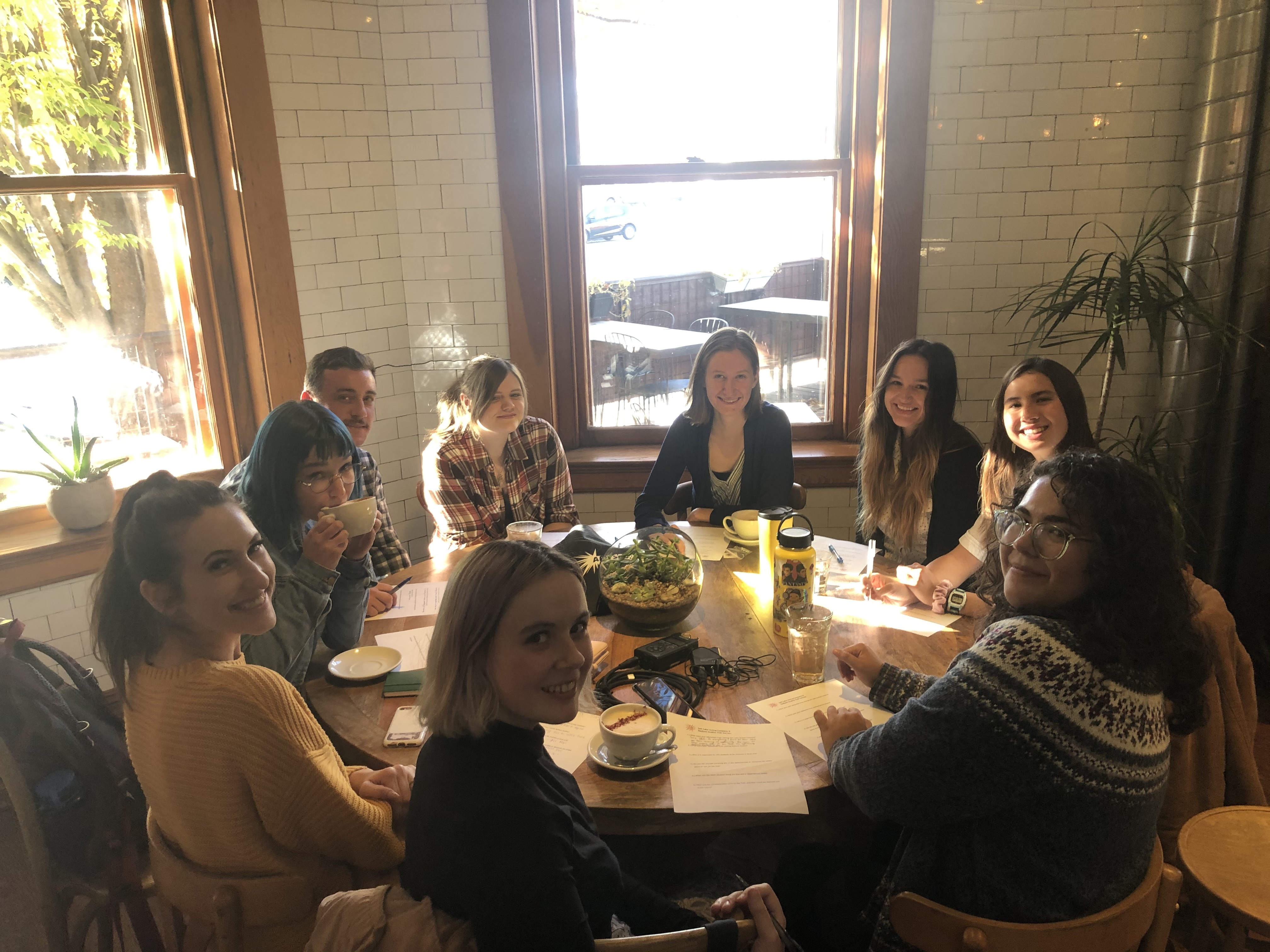 From L to R: Carly Taylor, Laurie Larson, Jameson Williams, Megan Burnett, Leanne Hodges, Emily Gardner, Celina Crane, Kira Sincock, Sara Kenrick
Finally, we gathered at the Rose Establishment to discuss our takeaways. It was a lovely way for us to receive feedback and for students to trade notes and reflect on their experiences. Film Production major Emily Gardner shared this, "Networking can involve just participating and being actively interested in other people and/or businesses. Get involved because you never know what will come of it." We loved being able to get to know these students and learning more about them and what will help them achieve their goals.

ArtsForce will be hosting two more Career Treks this coming Spring semester. We will be visiting Rise Up School of Dance and the Utah Symphony Opera. If you are interested, join ArtsForce here!

Author Sara Kenrick is a Film Production major in her junior year at the CFA.