The holiday season is in full swing and that can only mean one thing: traditions.

Be it cooking up an old family recipe, streaming holiday movies, sledding in the first snow or traveling to see your relatives all in the same room, traditions connect us and punctuate this time of year with lasting memories.

This coming week, The University of Utah School of Music will collaborate with Salt Lake Symphony, bringing to life a most beloved community tradition: "Amahl and The Night Visitors" and "A Christmas Carol" in a double opera bill at the Grand Theatre. For some, these stories are already a timeless memory. For a younger generation, they are one waiting to be discovered.

"'Amahl and The Night Visitors' was like Scrooge, or The Grinch, or Rudolph when I was a kid," Director of Opera, Robert Breault recalled. "The family made cookies, sat down with popcorn, and watched it every year." Gian Carlo Menotti was first commissioned in 1951 for an opera specifically composed for television, complete with full orchestral accompaniment. Recounting the story of the Three Kings traveling to Bethlehem through the eyes of Amahl, a young disabled boy, Menotti's story captures the spirit of generosity and the power of community. It was broadcast annually until the late sixties.

It was also the first opera Breault ever performed in himself. Pulled into the role of Page while at St. Norbert College, Breault was instantly hooked by this newfound world of opera. Experiencing "Amahl and the Night Visitors" set him on his professional path that includes performance, master's and doctoral degrees and now teaching at the University of Utah.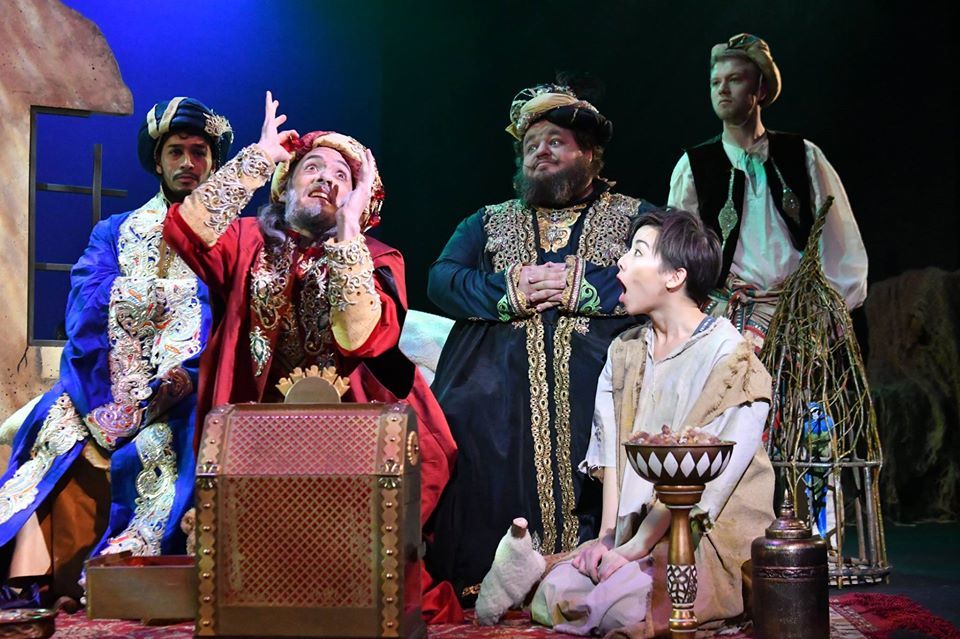 Naturally, he continues to share this particular opera with emerging singers. In 1994, when the first student production of "Amahl and The Night Visitors" filled Kingsbury Hall, the show's power was again confirmed. Thousands of local children had attended daytime performances. Then at one public evening performance, Breault overheard a young boy who had coaxed his parents to bring him back again, and was audibly sharing his enthusiasm with them, urging them down closer to the stage. Breault remembered, "Here was a child so excited by what he had seen, he had to share it. That is the power of opera."

Then, when doctoral students Anthony Buck and Mike Leavitt, approached Breault four years ago (in 2015) with an idea to take their holiday production to the next level, he was newly inspired.

"They said, 'instead of performing traditional carols with 'Amahl,' let's do 'A Christmas Carol.' They handed me a score. They had broken down 'A Christmas Carol' to be the perfect sister piece to 'Amahl' in terms of time, orchestra, and singers. The minute they started playing it, I knew it was a hit."

This year will mark the 4th production of this double bill, developed and fine-tuned within the School of Music. And one of those students, Mike Leavitt will now direct and conduct "A Christmas Carol," which he helped create.

"Amahl and The Night Visitors & A Christmas Carol" is truly all in the family. Director of The Grand Theatre Seth Miller is a long-time collaborator with the School of Music for lighting and production design, and the first to suggest the production be presented at the Grand. Assistant Professor Seth Keeton performs alongside his son, Miles, who plays the role of Tiny Tim. Salt Lake Symphony is directed and conducted by Professor Robert Baldwin, who also directs orchestral activities and graduate studies at the U. More than 40 students will perform across the two casts, bringing new life to cherished stories, and offering a live holiday experience for families.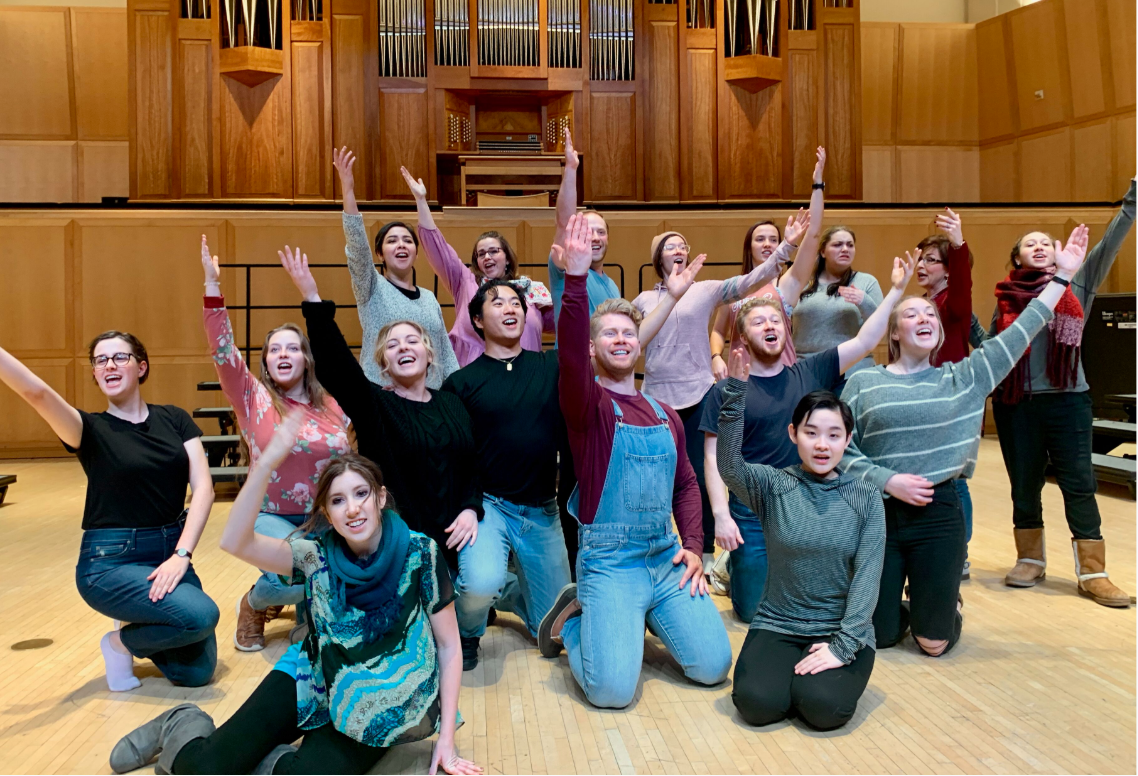 "These are two pieces, written to be accessible, adored, and enjoyed year after year. It's opera's gift to our community," Breault said.

Don't miss it!
December 5 – 7 | Thursday – Saturday
Times: 7:30 PM | 2:00 PM Saturday Matinee
Tickets start at $16
Specialized discounts for groups, military/veterans, SLCC students and staff, junior high and high school students, and many more!
Click here for more info.