By Sara Kenrick

In January, ArtsForce took college of fine arts students on a career trek to the Rise Up School of Dance to learn more about the art professionals in Salt Lake City's dance industry and what it's like to start a non-profit organization.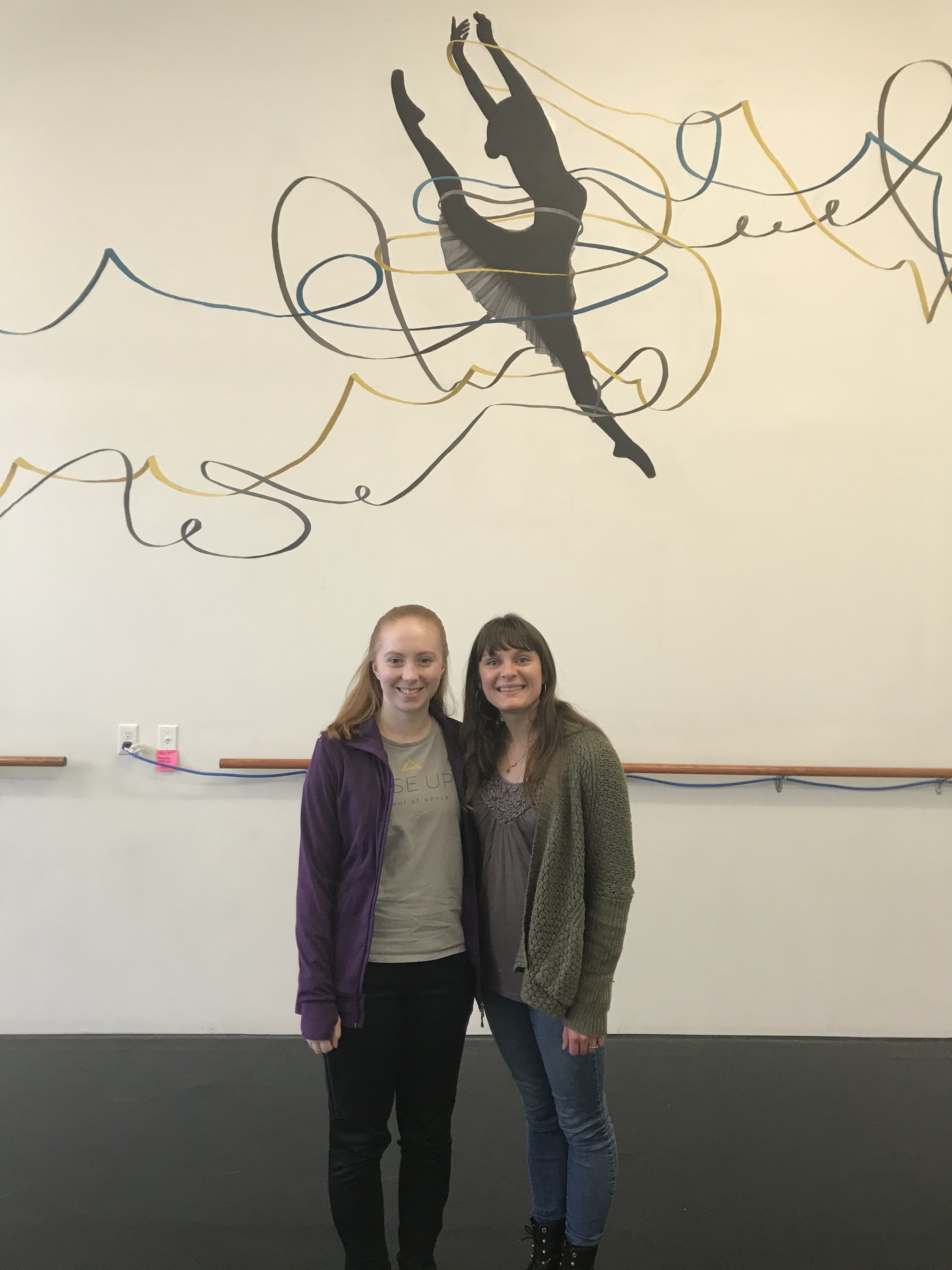 Alyssa Bertelsen started Rise Up to give underprivileged kids the opportunity to dance without limitations. She feels it's important that ballet should be supportive and inclusive so that anyone can flourish through their art rather than despite their art. It was incredible to hear from someone who wants to change the environment of their art for the better. This really inspired me to think about the difference we can make as students if we ask ourselves what we have to offer in our communities and how we can use our skills to better our crafts and our industries.

Alyssa took us on a tour of the dance space where you can see that there is a lot of love and thought put into her practice. She explained that they rent dance studio space from the community church. The studio is a step in creating the non-profit that she wants to lead for years to come. We learned that starting a non-profit doesn't necessarily mean having all of the pieces put together right away -- it's one step at a time, little by little.

Alyssa and one of her fellow teachers, Savannah, discussed the importance of the work the teachers do to plan and run their classes. Volunteer teachers donate their hours for a free class every Saturday and regular teachers are paid to make sure that they can live on their art. It's an extremely collaborative process and the result is a community of dancers that work together to make sure everyone can enjoy dance no matter their financial situation or background.

It was a privilege to hear from Alyssa and her team about the amazing work they do at Rise Up School of Dance. Check out their mission and classes here!

We hope you can join Arts Force on our next career trek. And don't forget to RSVP for our annual networking event on Saturday, March 7th!
Visit our website to find out how you can get involved!

Author Sara Kenrick is an ArtsForce Emerging Leaders Intern and a Film Production major with a minor in Theatre.
ArtsForce is a student-led organization dedicated to helping students articulate the value of their arts degree.