By Marina Gomberg
My colleagues and I spend our days celebrating the successes and promoting the work of the brilliant students, faculty and staff of the College of Fine Arts. And today, I want to shine that light back on them and what goes on in our shop as we work to elevate what you all are doing.
In fact, I'm inviting you to celebrate these professional praise-singers with me.
Between them, the team manages more than 20 social media accounts, almost a dozen websites, they perform media relations, manage blogs, produce performance season artwork, deploy internal communications, eNewsletters, online calendars, magazines, brochures, recruitment, development efforts, events and more. I could go on, but you get it.
They are dedicated, they are talented, and they are winning major awards for their work!
Most recently, the team was recognized by the Council for Advancement and Support of Education (CASE) and the Utah Arts & Museums' Design Arts program. Take a gander at these accolades:
CASE Circle of Excellence GOLD: School of Dance season poster design
By Molly Powers, Communications + Marketing Manager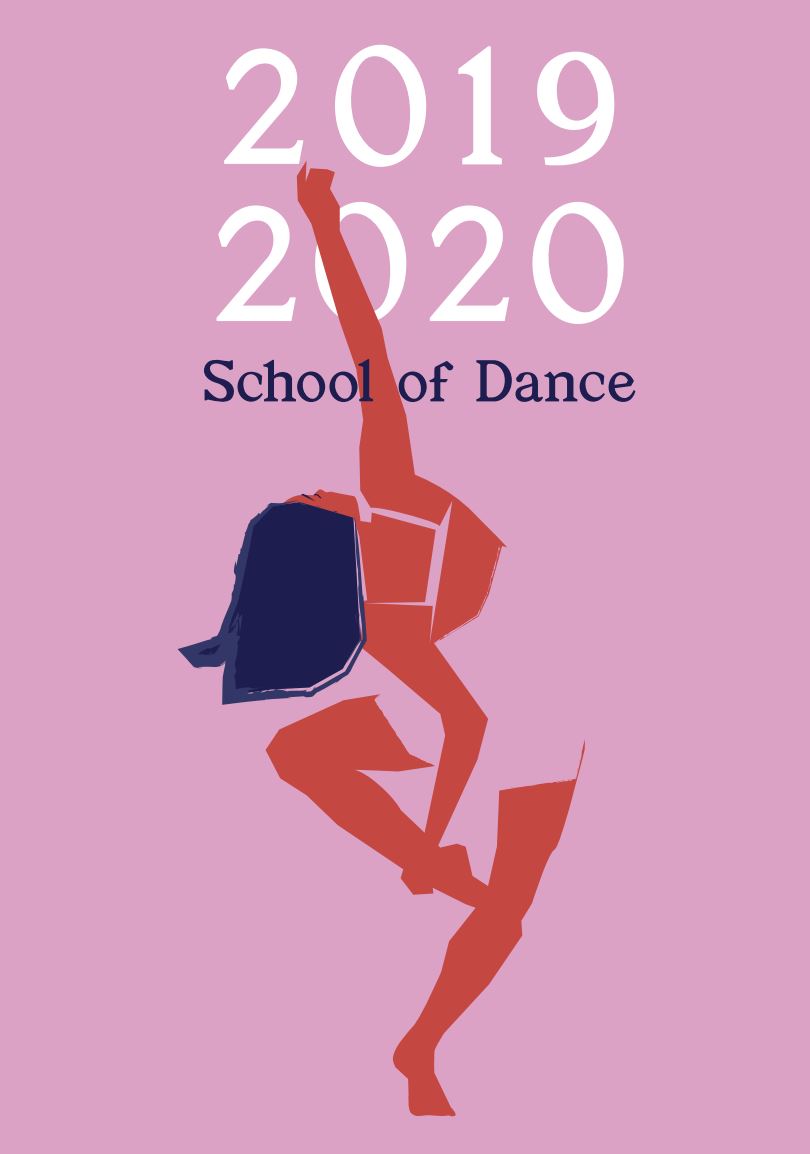 "The judges unanimously agreed that these illustrated posters were fresh, exciting, and unexpected in their direction. The creative use of negative space and handmade art reminded the judges of Matisse's cutout art. This lets the art be minimal, yet still convey a lush energy and fluid vibe. The artwork is restrained and minimal but conveys energy and respect for the art form of dance. The color palette was unique and unexpected. The typography was carefully handled with a keen eye to balance the hierarchy while harmonizing with the art."
CASE Circle of Excellence GOLD: Department of Theatre Season Brochure design, Multi-Page Publication
By Anna Oldroyd, Communications + Marketing Manager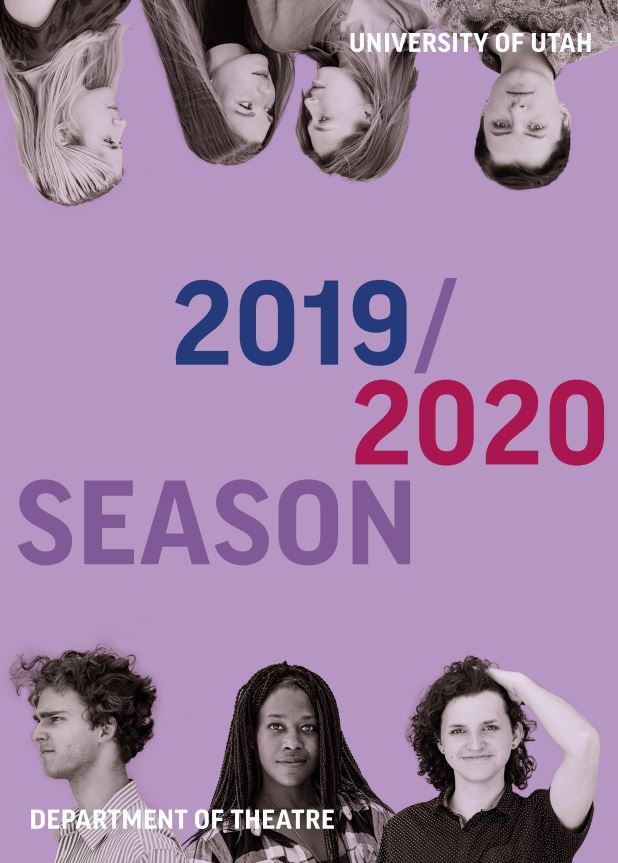 "This is a really creative piece. The playfulness was absolutely wonderful. The illustrations really enhance the photography and make the piece unique. The use of color is strong and vibrant. The layout is clean and simple, and the typography is nice as well. The design is modern and inviting. This was such a fun piece."
DesignArts Utah '20 virtual exhibition Department of Theatre Season
By Anna Oldroyd, Communications + Marketing Manager
"We are pleased to tell you, the juror, Jason Schupbach, has selected one or more of your designs for inclusion in the exhibition. The juror reviewed the work of 56 professional and student designers and selected 30 design projects from 13 designers for inclusion in the exhibition."
CASE Circle of Excellence SILVER: State of the Arts Address, General Information Video
Team effort
"This video covers a lot of ground, but with a very warm, charismatic spokesperson, smart use of archival footage, and after effects that add the right visual "pop" without being gimmicky or gratuitous, we felt this video was effective. Congratulations on a creatively conceived, well-produced piece."
CASE Awards of Excellence BRONZE: Studio '19 Award in Special Constituency and Annual Magazines
Team effort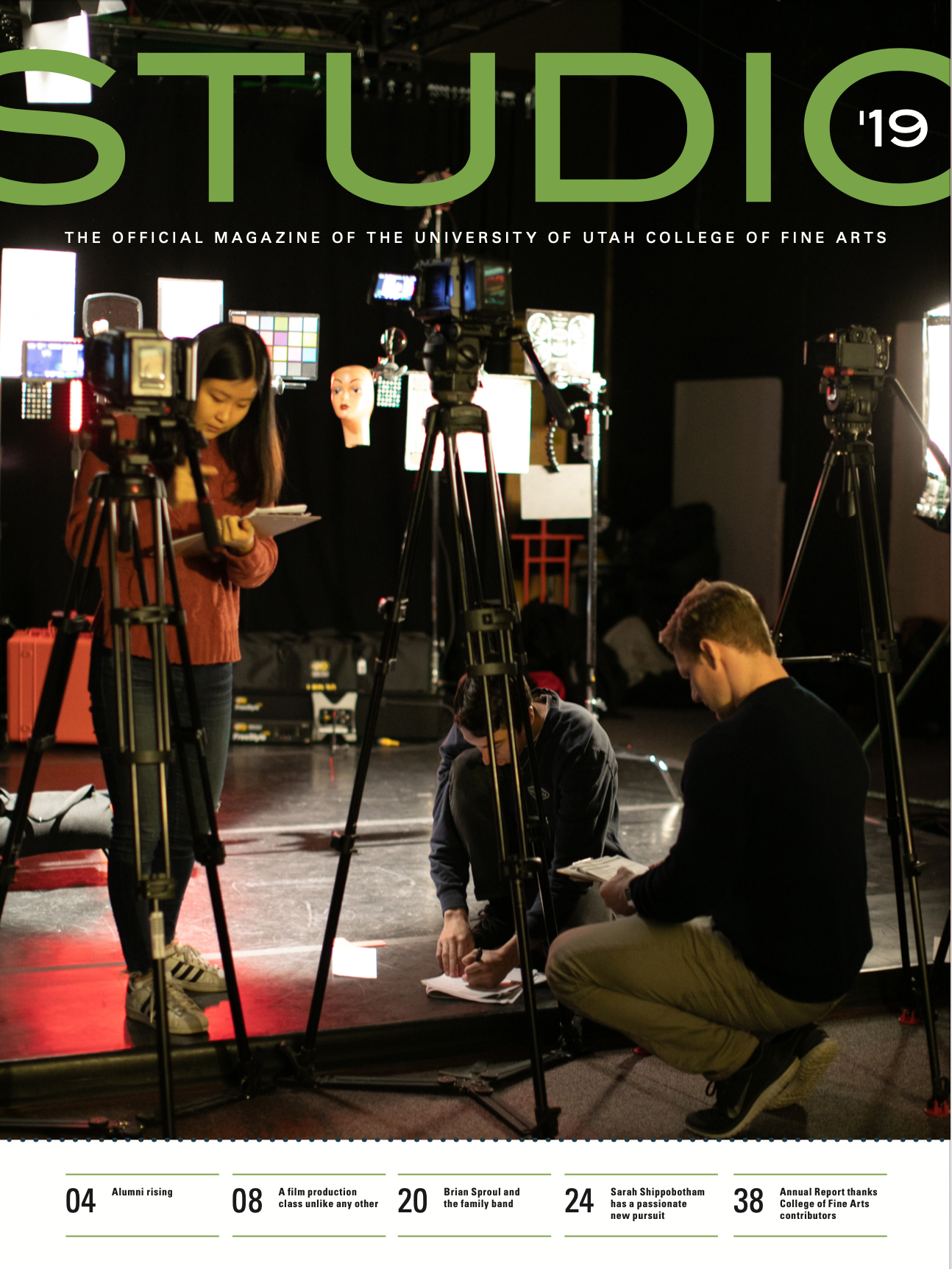 "We received 543 submissions this year, and your excellent work stood out among the best. One of our objectives is to showcase best practices among our colleagues, and your efforts will be recognized as an example for others to emulate. Thank you for producing the kind of work that brings respect and best practices to our profession."
I hope you join me celebrating these incredible professional creatives: