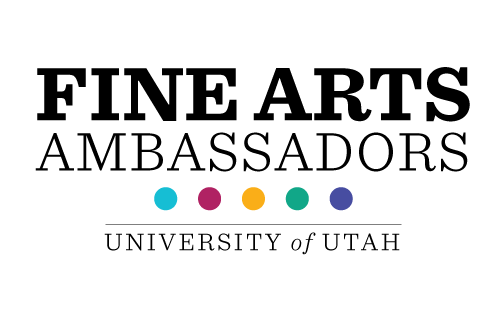 The Fine Arts Ambassadors at the University of Utah is a new group of young professionals active in the arts community and eager to advance the mission of the College of Fine Arts.
Are you passionate about preparing students for rewarding careers in and out of the arts?
Do you have a vibrant community network that might help a student get connected to future opportunities?
Do you want to share why you love the College of Fine Arts, and what it may have provided you in your own trajectory?
Are you looking for volunteer experience that is sure to better connect you with your own professional aspirations?
Are you looking to build your board/committee experience?
We are excited to announce a call for applications for the first cohort of the Fine Arts Ambassadors, to begin meeting in Fall 2020.
Applications for 2020 are now closed. If you are still interested in ways to get involved as an alumni, please email !
Questions?