Saturday, March 3 from 8:30-2:00
Beverley Taylor Sorenson Arts and Education Complex at the University of Utah


---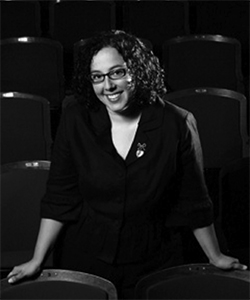 Penny Caywood is the Artistic Director of University of Utah¹s Youth Theatre program. Through her Partners in Education collaboration (Salt Lake City School District and Kingsbury Hall) she has created a unique theatre-arts program at 3 elementary schools (SLCSD) in which she demonstrates drama strategies in the classroom, presents scaffolded workshops to teachers, and assists in the implementation of drama as a teaching method. As this program has grown, Penelope has presented at numerous arts integration and teacher training workshops throughout Utah. (www.theatrelabrat.com). Because of her unique position at the University of Utah, Penelope also teaches courses for pre-service teachers. As a director and choreographer, Penelope has been involved with many productions along the Wasatch Front.

Seth Pendergast is the BTSALP Endowed Teaching Assistant at the University of Utah. He is currently pursuing his Ph.D. in Music Education at the University of Utah where he teaches and assists with a broad range of classes. Throughout his doctoral program, he has worked to develop scholarship that addresses issues concerning adolescent motivation and interest in school music programs. Recently, he contributed two book chapters to the textbook General Music: A K–12 Experience (Kendall Hunt Publishers) on alternative technology based music courses for secondary schools and has also conducted research regarding public school students', university students', and current music teachers interest in alternative music programs. Seth taught choir and general music for seven years at McLaughlin Middle School in Lake Wales, FL. Seth holds a Masters in Music Education from Florida State University. He is a member of the American Choral Directors Association, Association for Popular Music Education, National Association for Music Education, Society for Music Teacher Education, Society for Research in Music Education, and Technology Institute for Music Educators.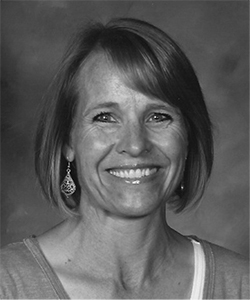 Jana Shumway received her BA and MA from Brigham Young University in Dance Education. She has taught dance at The Waterford School (10 years); Brigham Young University (8 years); William Penn Elementary as part of the Beverly Taylor Sorenson Arts Learning Program (6 years); and is currently teaching at BYU again and is the artistic director of BYU¹s Kinnect Dance Co. She loves the challenge of writing dance lesson plans that integrate with core curriculum; but even more she enjoys the enthusiasm and spontaneity of the children as they dance and participate in these lessons.
Jen Terry is the elementary art integration coach at Alpine School District who works with K-6 classroom and art educators on how to authentically integrate art into the classroom. Jen believes that using art integration connects learning into purposeful, experiences that are meaningful and worthwhile for the teacher and student; creating wonder and joy in using artful thinking in establishing lifelong learners. Jen Terry holds a BS from Utah State University in Early Childhood Education with a visual art emphasis and is currently working on a M.Ed. in Integrated Curriculum with American College of Education. As a practicing artist, Jen creates glass sculptures; mixed media collages and is a curator of children's picture books to bridge stories and ideas into the hearts of children and educators.