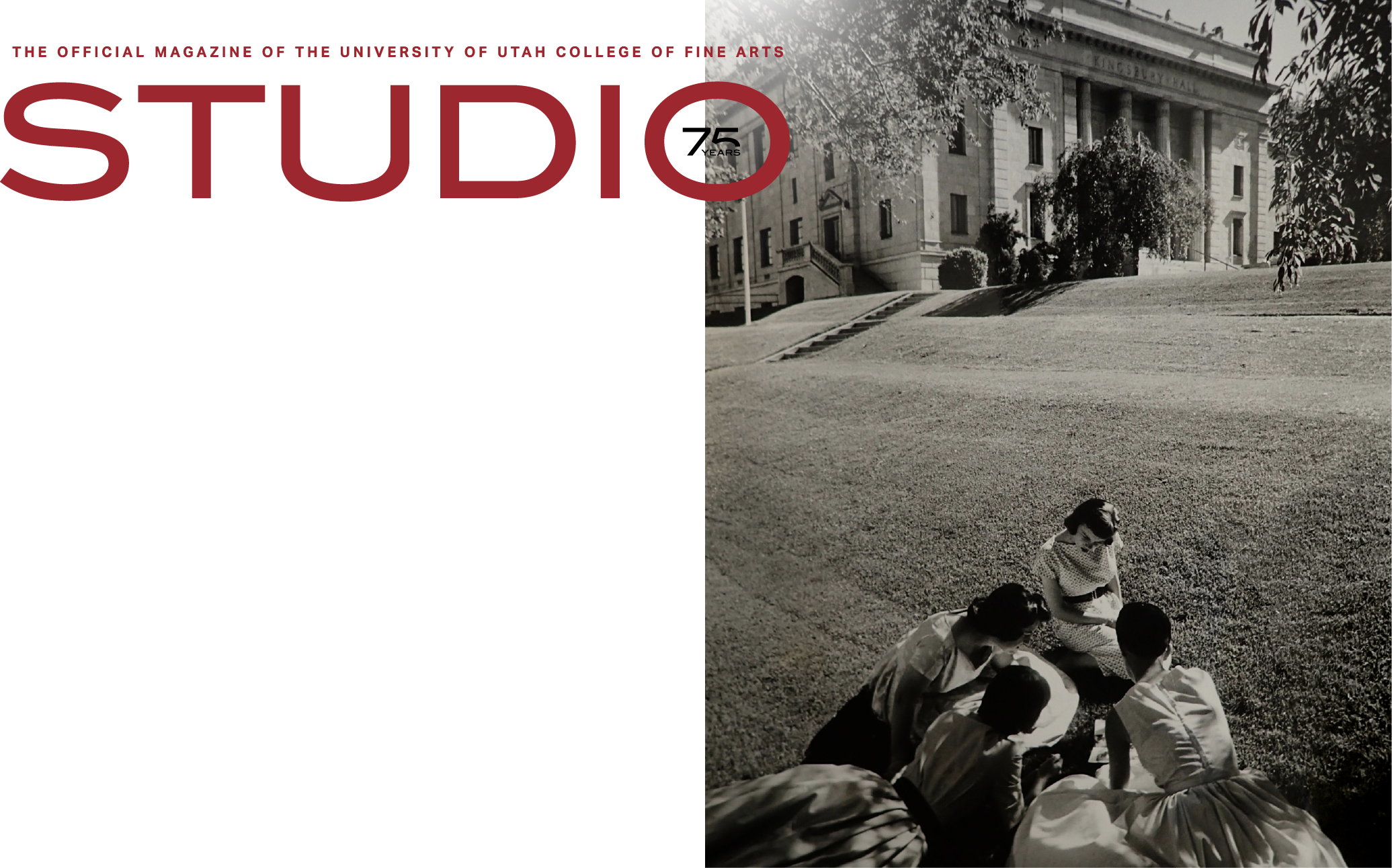 Photo: Joern Gerdts photography
Repository: University of Utah, U Archives B Kingsbury Hall Fd 1 n023 (Altered)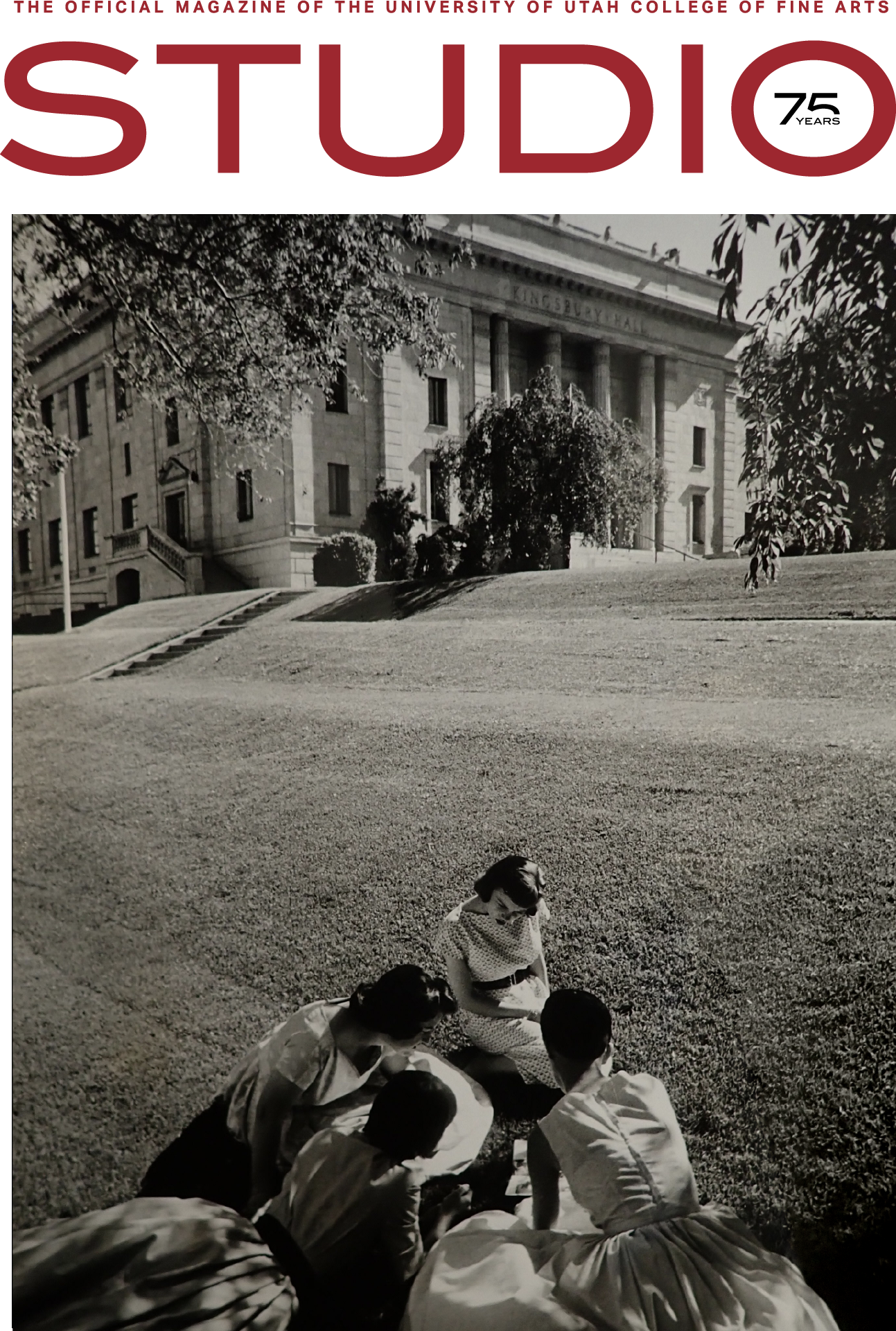 Photo: Joern Gerdts photography
Repository: University of Utah, U Archives B Kingsbury Hall Fd 1 n023 (Altered)
ON THE COVER /
The iconic Kingsbury Hall on Presidents Circle of the University of Utah campus has been a gathering place for connection and creative expression since it was completed in 1930.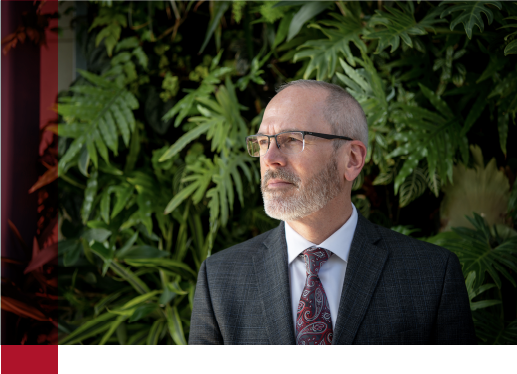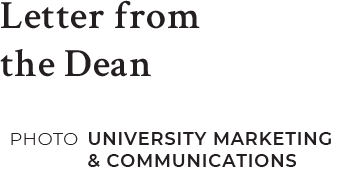 Time has an interesting way of changing us. It can refine our jagged edges and purify our murky waters. It can illuminate our imperfections and give us the space to address them. Time is what makes way for wisdom, expertise, and growth.
The year 2023 marks the College of Fine Arts' 75th year of existence in the fertile grounds of the University of Utah, and it has prompted our reflections on our time and who and what we have become.
For our college, time has allowed our roots to deepen, to find greater breadth, and to find new sources of fuel. With each inch and foot of stabilizing power, our capacity to reach further into the skies has expanded.
And my how we have blossomed.
Buds became shoots, the shoots have become limbs, and the limbs have created a sturdy structure for new homes. Those homes have welcomed an increasingly diverse community of students, faculty, and staff who expand our excellence and influence in a multitude of new creative directions.
In this issue of Studio, we create space to honor the seeds from which we have grown, those thriving in our ecosystem, and those who have enriched our soil and given us light.
I hope you enjoy these stories of how we became rooted and the ways in which we continue to thrive. ■