As our senior's head towards the end of their last semester, days away from convocation and the beginning of a new adventure we take a moment to highlight the College of Fine Arts 2017 Outstanding Seniors. We also want to recognize Jack Bender, the ASSU Student Body President, who is graduating with a degree in Film & Media Arts. We're excited he'll be attending the College of Fine Arts convocation as a member of the University of Utah Board of Trustees.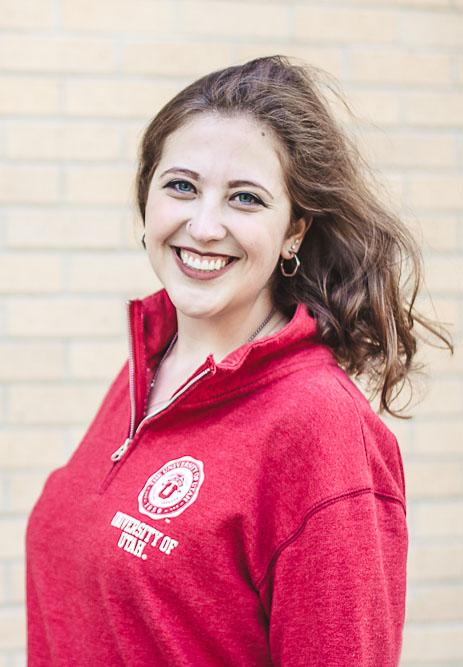 Catherine (Cate) Heiner, Department of Theatre, 2017 Convocation Speaker
Cate Heiner grew up in Salt Lake City, and feels been lucky enough to pursue what she loves here at the U. Heiner works as a dramaturg, where she gets to explore the historical background and context of theatrical texts and work with casts and creative teams in creating productions. This allows her to analyze and observe the production in new and innovative ways. She is also a playwright and loves using theatre as an opportunity to open dialogue about current events and differing points of view.
Heiner chose to pursue Theatre Studies because she saw it as a way to connect her love of theatre with her love of history and writing. She believes that in order to have successful productions, it is important to create an understanding for the cast and creative teams in regards to historical context and connection to community. Next fall Heiner will be attending Carnegie Mellon University ato pursue an MA in Literary and Cultural Studies. She hopes to continue working in dramaturgy and playwriting, and hopes to return to Salt Lake since there are so many academic and artistic opportunities here. Heiner's ultimate goal is to teach on a college level.
"I feel very lucky to have gotten my degree from the University of Utah. I have worked very closely with excellent faculty like Dr. Tim Slover and Dr. Sydney Cheek-O'Donnell, and I have had opportunities to expand my horizons as a playwright and as a dramaturg. I have loved being able to work on a variety of productions with directors and creative teams that bring different tools and skills to their work. I have also loved working for the Chronicle and exploring how the arts relate to journalism and how the arts community can connect with their local audiences. I am constantly amazed by the work my peers are pursuing, and I look forward to collaborating with them as we move toward our artistic careers."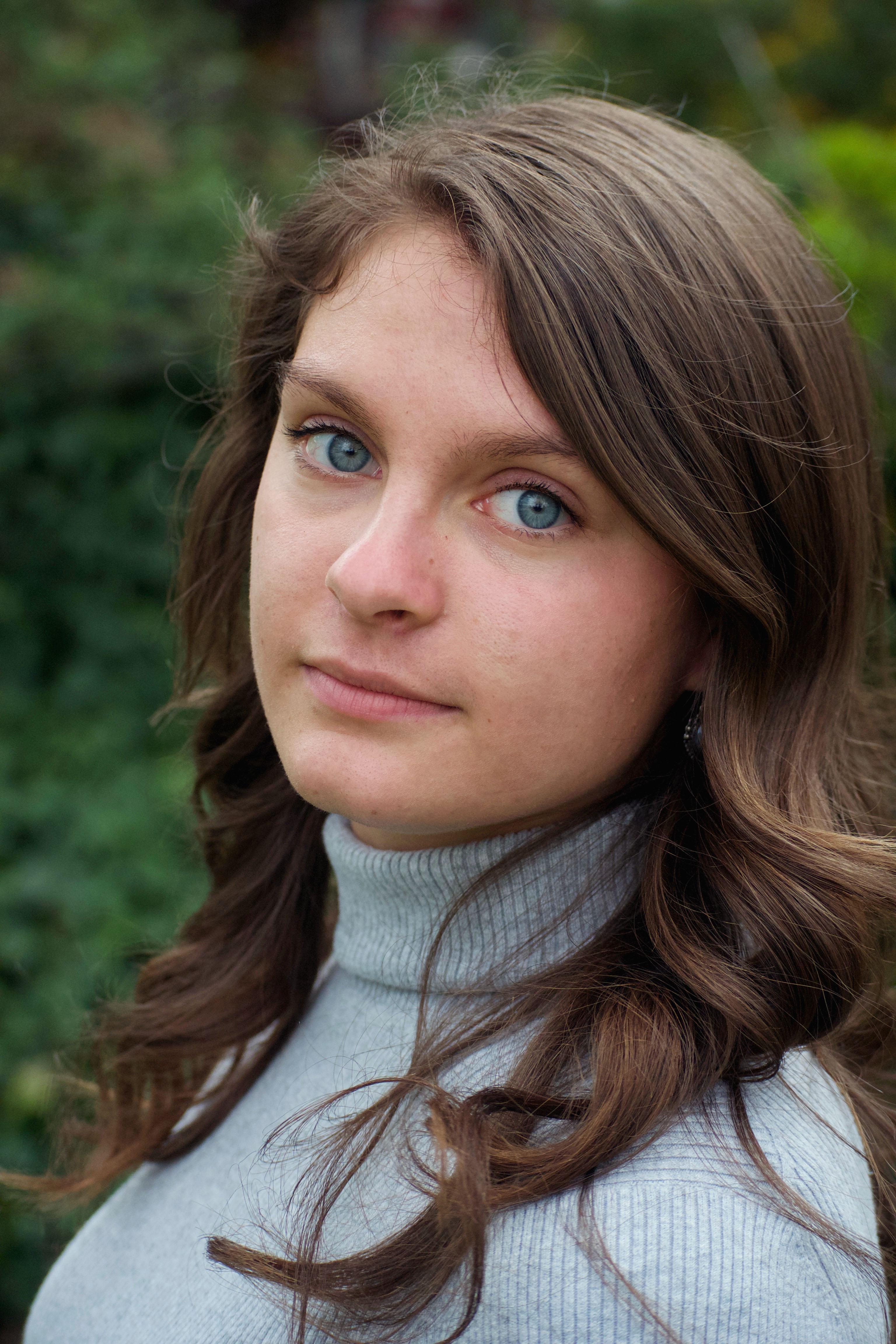 Alyssa Bertelsen, School of Dance
Alyssa Bertelsen is 22 years old and graduating with her BFA in ballet with an emphasis in teaching. Some of her favorite things in life are people and challenges, and that is why ballet clicked with her so intensely.
"There is always something to be working towards that feels just beyond my grasp."
Finding the balance between her drive to achieve and being at peace with herself in the process of growing has shaped her self image during her college years. Bertelsen has found freedom to try, fail, and enjoy the process with the understanding that her value isn't dependent on what she accomplishes. A huge part of what keeps her dancing is that ballet is a powerful way to connect with people be it through performing, teaching or standing together at barre. Bertelsen is known for giving away hugs and for her passion for quality boba tea and little panaderias.
Two years ago Bertelsen started a ballet outreach (Kids Community Ballet) teaching free ballet lessons in a low income neighborhood and now has forty students attending weekly. After graduation, she hopes to be granted nonprofit status and continue developing a meaningful and sustainable way to make quality ballet lessons accessible to underprivileged children in Salt Lake City. Ultimately, Bertelsen wants to see ballet be a part of healing the brokenness in Salt Lake City. Her goal at KCB is to challenge the status quo such that each student feels seen, known, and loved. She is currently a teacher at Bountiful School of Ballet and intends to continue teaching and broadening her experience as a ballet instructor until she is able to focus in the neighborhoods fulltime. Outside of teaching and working in the community, she would love to be a foster parent, own a border collie, and become a better swing dancer.
"While my classes have been truly excellent, the opportunities that launched me into involvement with the community (both on and off campus) have had the greatest impact on my university experience. I have loved being involved on campus through serving on the leadership team for Intervarsity Christian Fellowship and investing in the School of Dance community. Being in a community of people who I could be authentic with has made all the difference as I've undergone the exciting highs and devastating lows we all experience in college. Choosing to devote time to meaningful experiences outside of classes have made the incredible academic enrichment I've experienced exponentially more impactful. The mentorship of my professors and IVCF staff paired with close friendships with peers gave me the support I needed to fully realize the path of life I want to walk. I am beyond thankful for all the people who went above and beyond to invest in me as I've grown into a stronger leader with a more compassionate heart than I had before. These have been the most transformational years of my life. It is bittersweet to see them coming to an end."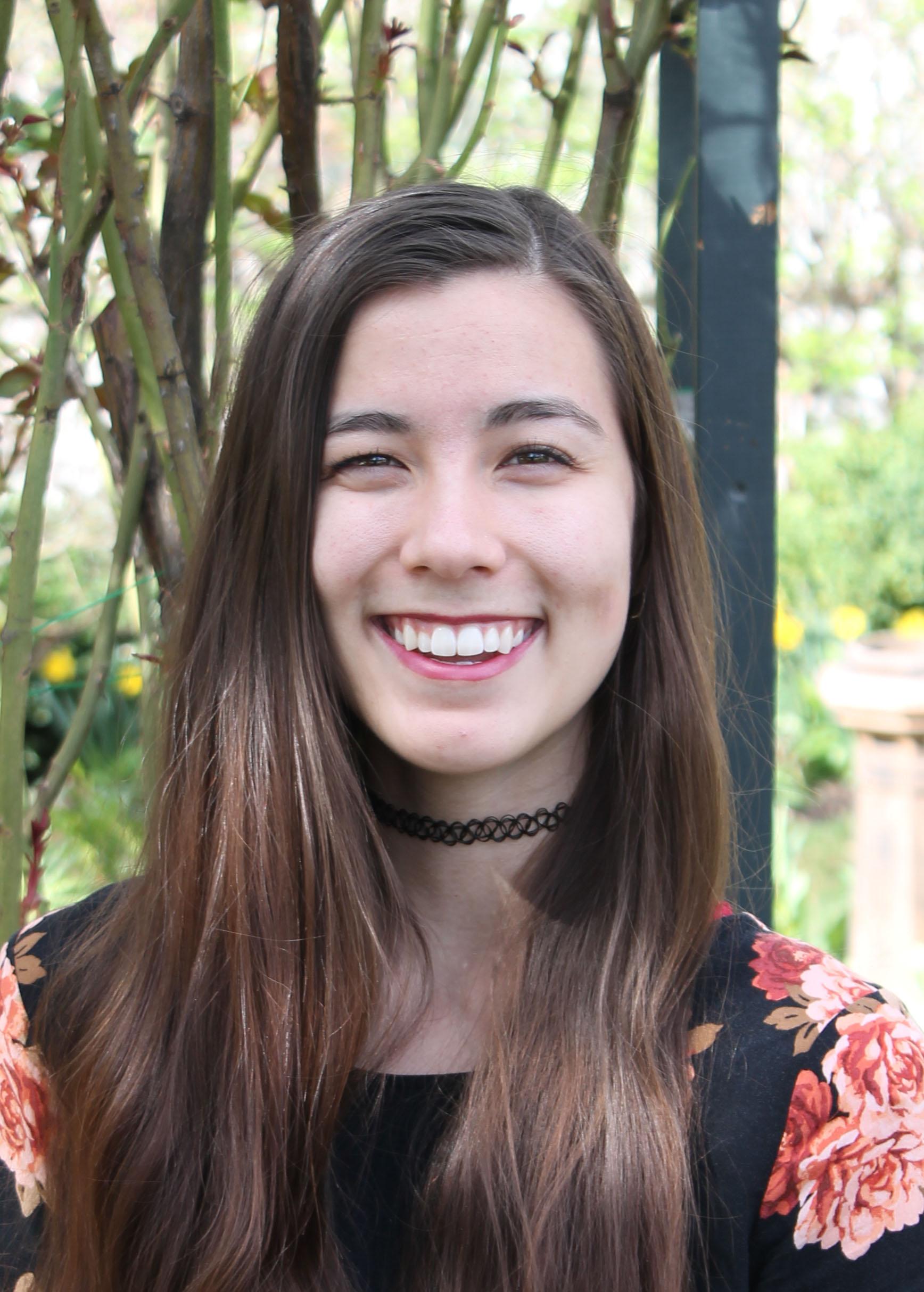 Nicole Lavely, Art and Art History Department
Nicole Lavely grew up in West Point, UT and moved to Salt Lake City, UT to pursue a career in Art Education. She is half Korean; her mother is from Korea and her dad is from Pennsylvania, and is the eldest of four. She is the first in her family to receive a college degree. Lavely is an artist and an educator. In her free time, she enjoys outdoor activities, reading, and being with loved ones. It was during her junior year of high school that she decided she wanted to become an art teacher.
"There was a moment within myself that a light just clicked on about art making, and I wanted to be able to share it with others. I am passionate about art and believe that it has an extremely important role in education. Art has the power to give people voice, and a means to express and think critically about themselves and the world we live in."
Lavely's plan after graduation is to begin her new position as a Visual Arts teacher at Taylorsville High School and to work on her practice as a studio artist. She wishes to travel and experience the world so that her practice as an educator and artist can grow. Lavely will continue to work for Bad Dog Arts, a non-profit organization that provides in-school and after-school arts programing for students within the Salt Lake Valley community. In the future, she plans to pursue a Masters of Fine Arts degree in painting and drawing in hopes of becoming a professor at a university level.
"My time at the University of Utah has been an uplifting and positive experience. I have made lifelong friends and have established professional relationships that will help me in my career. The Art & Art History Department has been a supportive community for me to be a part of and has helped me become the person I am today. The Art Teaching program has shaped me to become a strong educator and artist, and has provided me with opportunities that will allow me to find success in the coming years."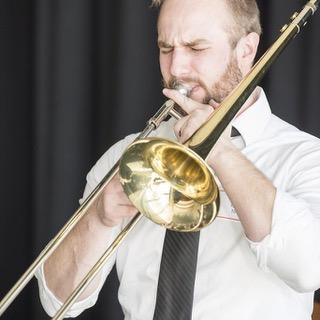 Thomas Call, School of Music
Thomas Call is 26 years-old, has been married for nearly four years, and a father of a four-month old. He was born and raised in Bountiful Utah to parents who encouraged participation in the arts. He attended Utah State University for three years with a break for an LDS mission to Philadelphia. Call transferred to the U to study Jazz exclusively, as well as recording and sound engineering, and hit the ground running on his own projects. He has always been a project person, and thinks often about the big picture and purpose of his music. He has a wide variety of musical interests, from punk and ska to modern Jazz to heavy metal, and everything in between. Recently he recorded and produced an album of all original music based on his favorite author's fantasy novels.
Call became a music major because he had many positive musical experiences in his life, and music has played a large part of who he has become. He continued to pursue music after his mission, wanting to focus on Jazz composition and performance.
"The arts are an essential part of our society and need to be pursued and sustained. Music and art provide people with reminders of why they are alive, what they love and live for, and give them hope and inspiration for who and what they want to be. I became a music major because I want to provide that opportunity and experience for people the world over."
Call's future plans include graduate and doctoral degrees, then teaching jazz and composition on the collegiate level. He is considering attending Michigan State University, New York University, and Rutgers University, to pursue a degree in jazz studies. Regardless of where schooling takes him, he has many multi-faceted projects in mind for the future. One such project is a series of albums with accompanying short stories and graphic novels to tell a large story, meant to inspire and give hope to the readers. He also wants to produce a big band concert with modern/contemporary dance as part of the performance, as well as a string quartet plus jazz quartet performance, with an accompanying multimedia, musically responsive presentation, and many other similarly involved projects.
"When I was a young music student, the USU orchestra did a combined concert with the U of U orchestra, to perform Mahler's Symphony number V. Duringthe combined rehearsals and performance, I saw/heard the quality of musicians atthe U. I decided that I might come to the U for my graduate school. After more life changes, It became apparent that my wife and I needed to move down south, for her to attend culinary school, so I transferred to the U. It has been a very rewarding experience, educationally and creatively. I was able to pursue so many of my own projects, as well as receive the education I needed to make my creative dreams into realities. I was able to get a work study position, working as an assistant for the Music Tech department, and I've learned so much about capturing sound, as well as producing albums and recordings. So much of what I have learned here, as well as all the wonderful relationships and connections, will be very helpful in my chosen career path, and all of my creative endeavors in the future. I'm so glad I made the decision to come to the U!"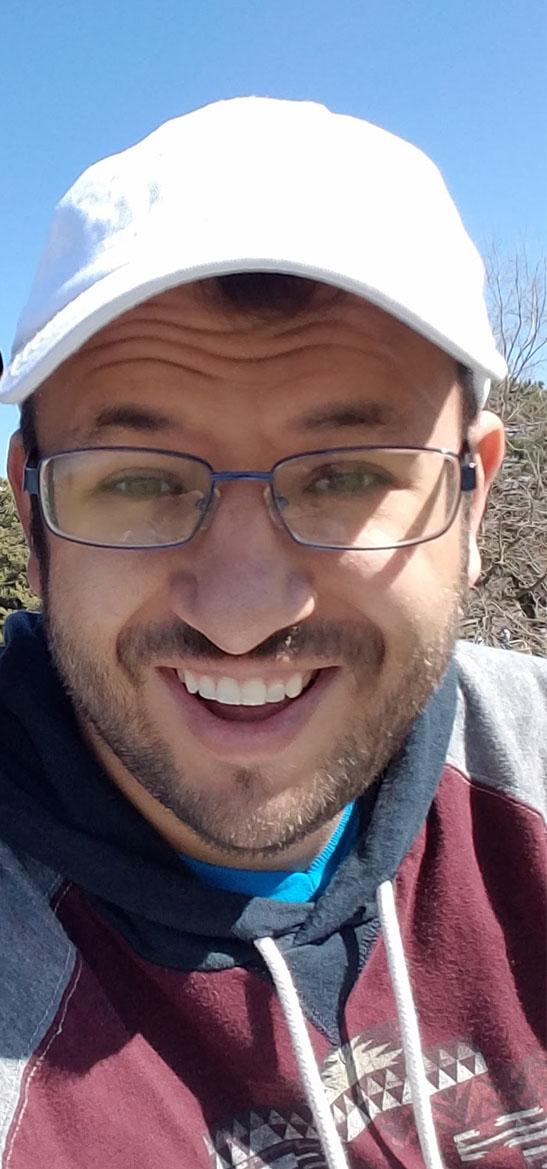 Jordan Hanzon, Film and Media Arts Department
Jordan Hanzon is an editor, an appreciator of all aspects of film, but at the end of the day, will always choose sitting in front of a computer for a few to ten hours putting together effects and stories. Some of his favorite classes were Connie Wilkerson's Final Cut Pro class, Sonia and Miriam Sobrino's After Effects, and Brian Patrick's Avid course. During is junior year he made a video which was a re-cut of Disney's "Inside Out" without the emotions which ended up going viral overnight reaching over three million views and being featured on sites like Buzzfeed, Time, USA Today, and more. Currently he is working for the J. Willard Marriott Library in PR & Marketing where he makes videos, manages social media, and more. Originally, he had wanted to be a dentist, seeming like the perfect career until he realized how much it involved being in people's mouths. Film had always been a passion of his since middle school when he made a video to run for Student Body Officer. Although he lost, he learned how much he loved making videos. He enjoys the process of editing and putting together a story from a bunch of clips and sounds.
"It's lovely seeing what stories can be told especially from those in minority communities who don't feel like they have a voice (including my own as both a member of the LGBT community and being part Indian)."
Hanzon plans to continue his education in film and communications and continue telling stories through video. He and his fiancé have also started an organization, Friends of Earth, where every Saturday they go to a different park with friends and pick up trash around the park. He plans to continue making efforts to help environmental efforts in order to make our earth a little bit cleaner.
"I have loved my experience at the University of Utah. It seems like a safe haven for diversity that thrives on people who think differently. I've felt that all of my professors have encouraged me to try something different with every film I make and to not be afraid of making mistakes. The University has also helped provide me with the means through many scholarships that have helped me finish my college education, without which, I don't think I would have been able to attend."