By Emeri Fetzer

When University of Utah alumni David Lecheminant couldn't find a valley-wide open studio tour in Salt Lake City, he took matters into his own hands, co-founding a committee to implement one.

The newly minted non-profit organization Wasatch Studio Tour (WST) will host its inaugural event this October, incorporating 100 registered artists over 20 mediums -- and many of them hail from our very own College of Fine Arts.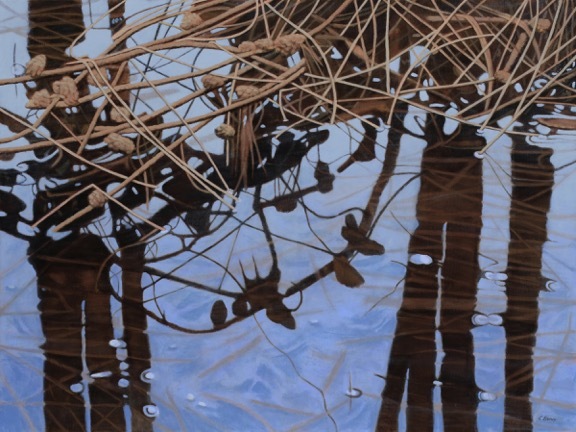 Borup, Connie. Overhanging Branch, [Oil on Linen].

Accessible to artists at any point in their career, WST spans age groups and disciplines, offering not only a social and networking opportunity, but also a platform to reach a wider audience of collectors and art enthusiasts.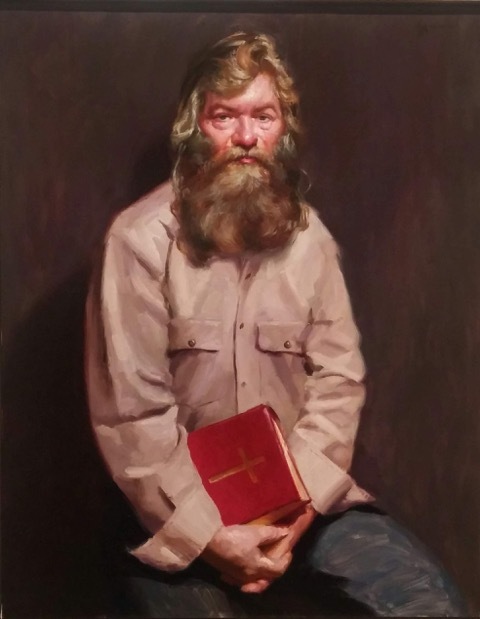 Hansen, Adam. The Evangelist [Oil on linen].
"We have an extraordinary level of talent in this valley, largely due to excellent art programs, including the University of Utah's," Lecheminant describes. "However, many artists don't enjoy or don't know how to promote themselves. A few artists end up with gallery representation and a few more learn how to leverage technology to their benefit, but many do not. It makes it virtually impossible to show their work to a larger audience."

The structured event follows the format of open studio strolls, where artists can illuminate their process and perspective to live participants. This open dialogue between artists and guests is key to Lecheminant and his team. He says, "This 'learning', I think, even if with a relatively small part of the population, gets incorporated into someone's views and they take this with them into their own experiences. In some small way this somehow lifts the cultural tide of a city."

As Lecheminant goes on to describe, "WST provides marketing support, education. training and tools, a digital presence for one year on our website, and next year when we are more established, artists will also be part of gallery exhibition that will attract both the general public and collectors. In brief, we become a marketing consultant for the artists who participate."

While he graduated with a degree in Communications from the U, the many studio art and design classes Lecheminant took while on campus remained a central influence for his career decisions. It was following a bout of 80 hour weeks working at a tech giant in San Francisco that he took a year sabbatical to again immerse himself in art classes including stone sculpture, metal sculpture, wood and mixed media, and glass blowing. After following a passion for glass to become the executive director of a non-profit glass studio, Lecheminant's return to a consistent artistic practice ultimately ended up in contemporary abstract wood sculpture a few years later.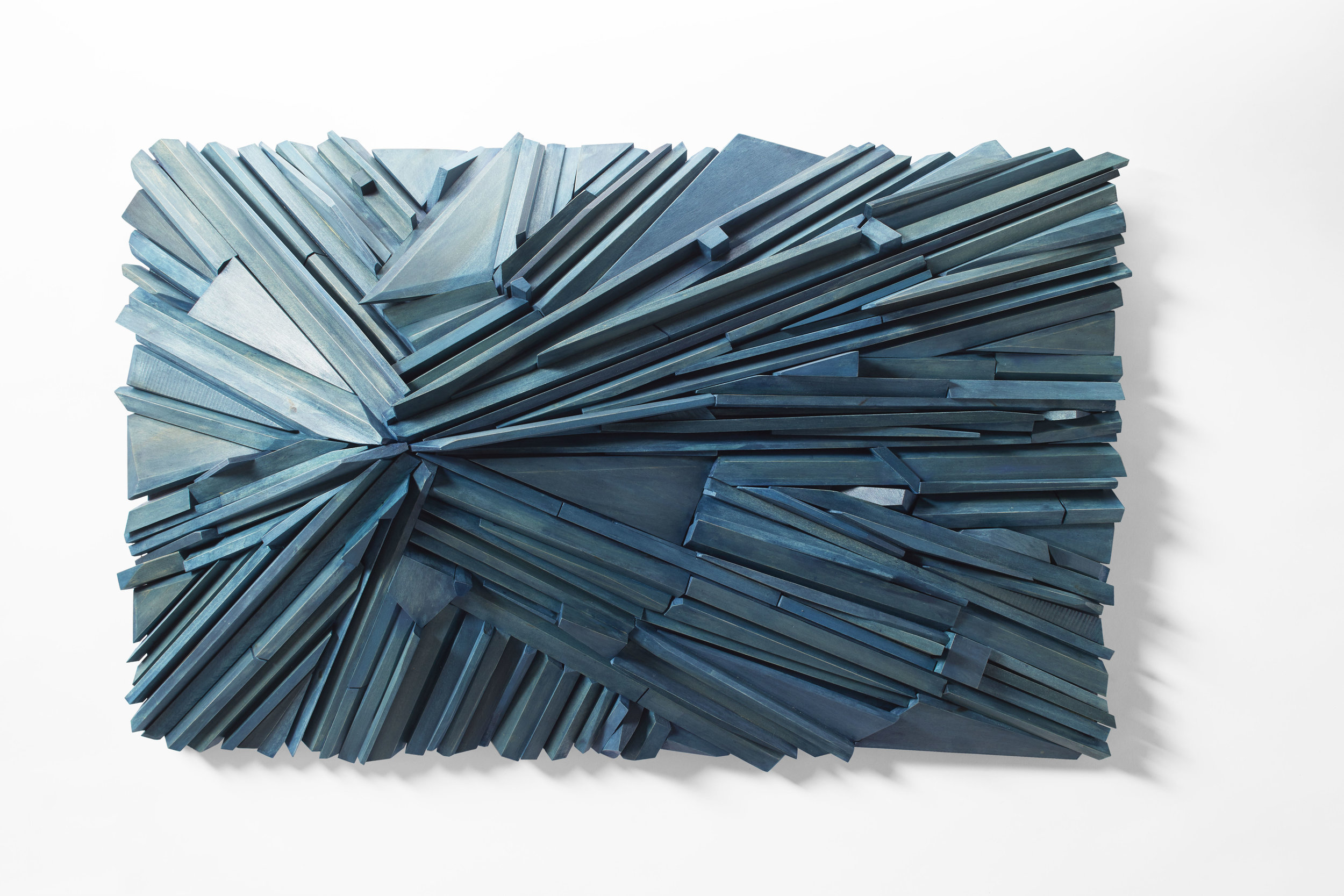 Lecheminant, David. Sky Triumphant [Wood, stain, paint].

Now back in Salt Lake, he is a working artist and steers WST alongside with 6 like-minded committee members, among them Mary Tull, former Director of the University of Utah's Taft Nicholson Environmental Humanities Center and Kandace Steadman, who received her MFA in Art History from the U. Additionally, plenty of University of Utah talent are represented as artists, a list that will continue to grow leading up to the event.

Nine artists received their BFA from the College of Fine Arts including Clinton Whiting, Darl Thomas, Terry Scopes, Cheryl Merkley, Sue Martin, Adam Hansen, Richard Boyer, Cordell Taylor and Pat Newhouse. Three artists, Nolan Flynn, Randall Lake, and Connie Borup received an MFA from the University of Utah.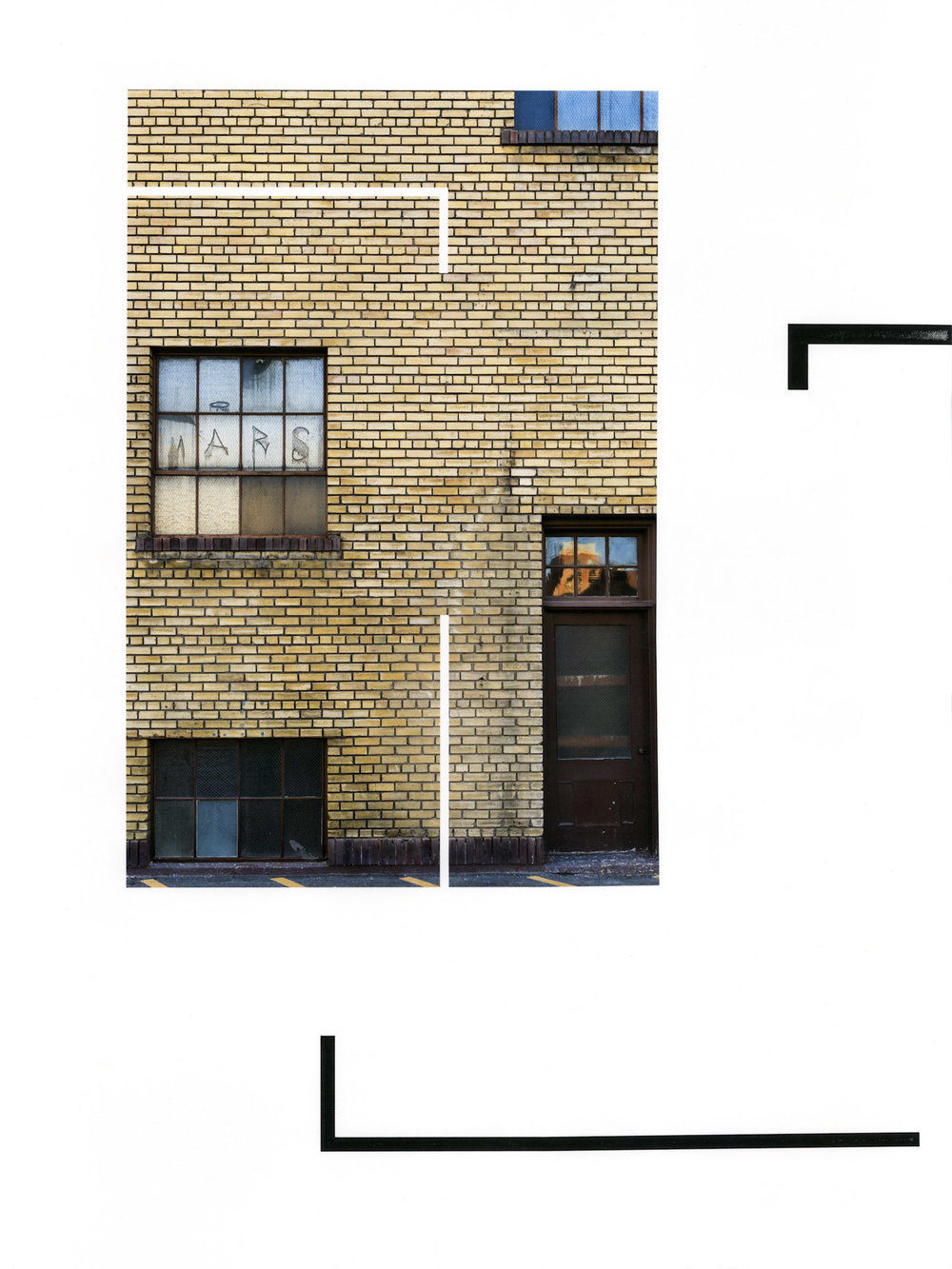 Crawford, Lewis J. Construct No. A0446 (MARS) [Pigment print and ink drawing].Current University faculty and staff including Lewis J. Crawford (MFA in Photography and Assistant Professor in Art & Art History), Beth Krensky (Professor in Art & Art History and Art Teaching Area Head) Martin Novak (BFA in Photography and Assistant Professor in Art & Art History), Amy Schmidt (Continuing Education in Metalsmithing), Asia Dutson (Continuing Education in Metalsmithing) and Christine Baczek (BFA and Post Award Grant Administrator) are also represented artists.

Wasatch Studio Tour will take place October 12 & 13. Next year, once their organization is more established, WST hopes to add a gallery opening and a web application offering more information and context to guests. We look forward to supporting our alumni, faculty and staff as this community continues to grow.

Follow @wasatchstudiotourofficial for continuing developments!